Alternative Algarve travel guide – off the tourist trail
February 13th 2016
It's true that the sun-drenched Algarve makes for a beautiful getaway spot. Foreigners come here in droves over the sweltering summer months, and even the Portuguese choose to vacation in the Algarve when they can. But in some parts of these southern shores tourism has taken over, and not a glimmer of authentic local life can be detected beneath the pictured restaurant menus, sizzled scarlet skin, and constant, rowdy din of English accents.
That said, there's still hope for the Algarve. Choose wisely, and you can find real Portuguese experiences down here, sometimes it just takes a little digging. Visit off-season – any time outside the months of June, July, and August – for more chance of finding empty beaches and the Algarve of times gone by. Glorious sunshine reigns here from around May to November, so there's no reason not to if you're able to travel outside of school holidays.
This alternative Algarve travel guide gives you some pointers for finding peace and quiet in the Algarve, and some of the region's best untouched places.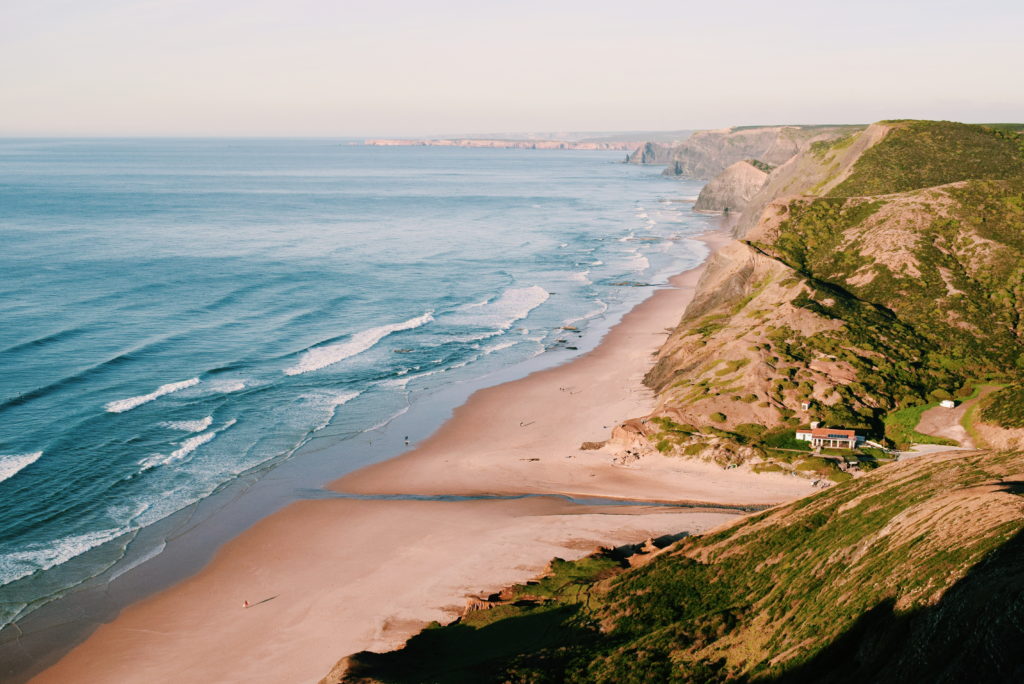 WHAT TO DO
Visit the far corners: When it comes to the Algarve's coast, as a general rule of thumb if you want to find its undisturbed parts head anywhere east of Faro and west of Praia da Luz. Large parts of what's in between is swamped with tourists, especially the beaches, but the two ends of the Algarve still remain relatively untouched.
Get lost in the stunning eastern towns of Olhão or Tavira, and nearby Ria Formosa, a coastal area and collection of islands with unspoilt sands for miles. Venture west to Salema beach, or up the Algarve's far Atlantic edge for towering waves and dramatic cliff scenery.
Go to the mountains: The mountainous region north of Portimão, around the rural town of Monchique, boasts some of the Algarve's best inland scenery. This is a playground for the adventure traveller, with hiking and biking opportunities abound. As the area is still somewhat under the radar, there aren't many well-marked trails, but a quick stop-off at the tourism office will give you all the information you need.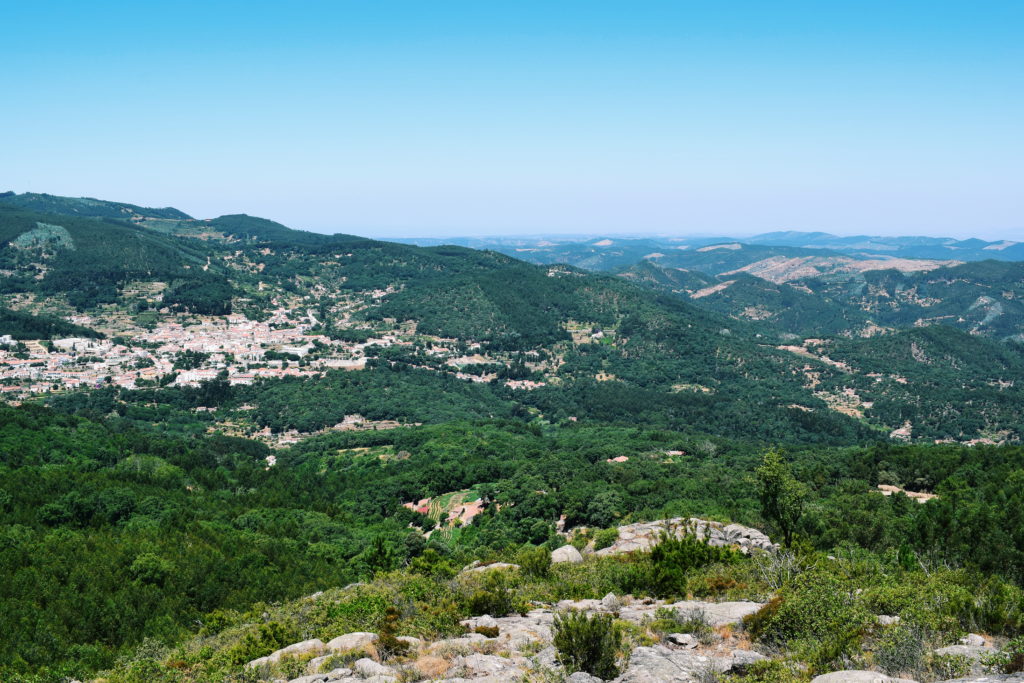 The view over Monchique from Picota, one of its highest peaks
Wild swim in a lake: For a really secluded spot, drive up to the Albufeira da Barragem de Odiáxere, a reservoir north of Lagos. There are very few people here at any time of year, even in the height of summer, making it a dream if the crowds are driving you mad. Take a dip here if wild swimming is your thing (we've done so ourselves a few times – the waters are safe and still), or hire SUP boards and paddle around the waters.
// Related: 5 easy western Algarve walks
Go wild on the west coast: The Algarve's far west – from Burgau to the end of Europe at Cabo de São Vicente then north up to where the Algarve meets the Alentejo around Odeceixe – has a whole different vibe to the rest of the province. The deeper you get into this region the more rugged it feels, with villages more spread out, hippies cruising around in caravans, and a coastline free of the usual onslaught of tourist restaurants.
Spend a day driving up the coast, stopping by beaches such as Amado, Bordeira, Arrifana, and Monte Clérigo. Join the surfers on the world-class waves, or walk the Rota Vicentina trails that are very well-marked here and connect you with some of the area's best scenery.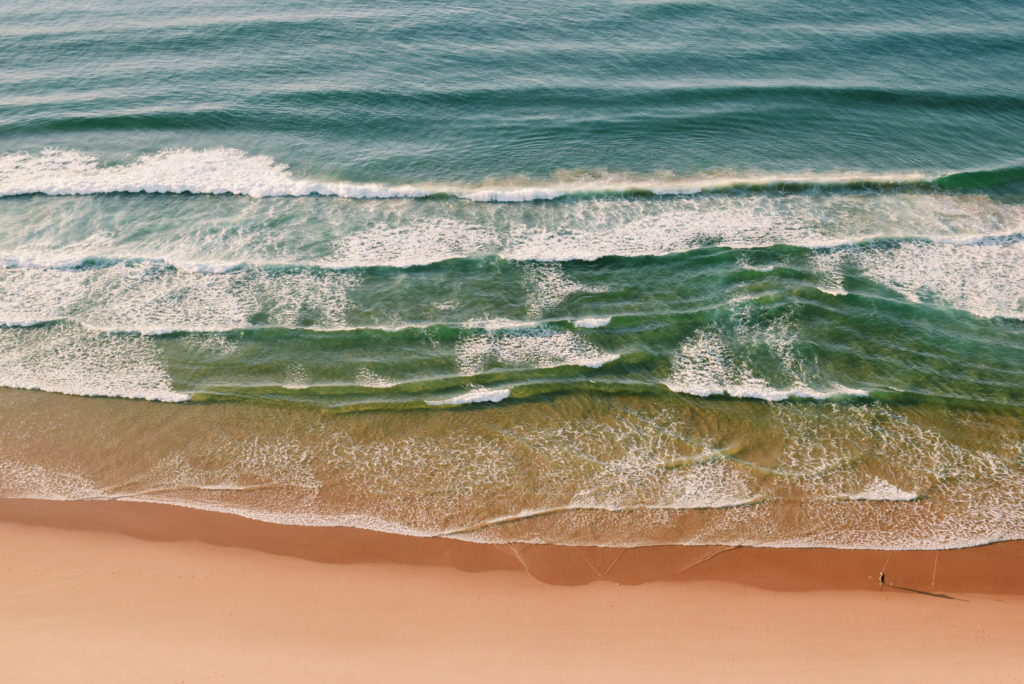 Walk the Via Algarviana: For one of the most unique things to do in the Algarve, walk the Via Algarviana. This route spans the entire province, from Alcoutim on the border with Spain all the way down to Sagres and Cabo de São Vicente where Europe drops off into the Atlantic. Measuring over 300km and split into 14 sections, the entire thing would take you a few weeks at least, but you can tackle parts of it if you're not here for that long. As the path crosses the Algarve inland, it offers one of the best ways to see an alternative side to the region as opposed to the coast.
// Related: Algarve travel: a practical guide to eating, sleeping, and getting around
WHERE TO STAY
Splash out: There are ample options for luxury hotels in the Algarve offering blissful breaks by the sea. While high-rise hotels are ten-a-penny, there are plenty of small boutique establishments that are more intimate. Stay at one of Portugal's pousadas, historical buildings that have been turned into luxury accommodations – one of the best in the Algarve is the Pousada Convento de Tavira, a former 16th century convent with a magnificent renaissance cloister.
Another luxury favourite in the east is Vila Monte Farm House, near Olhão, which has contemporary, spacious interiors, two pools, and two restaurants, or Casa Modesta, a relatively new modern property is situated in Ria Formosa Natural Park for ultimate seclusion. In the west, stay on the far western tip of the region at Martinhal Sagres, with panoramic sea views and the rugged coast on your doorstep. A particular upscale favourite for families.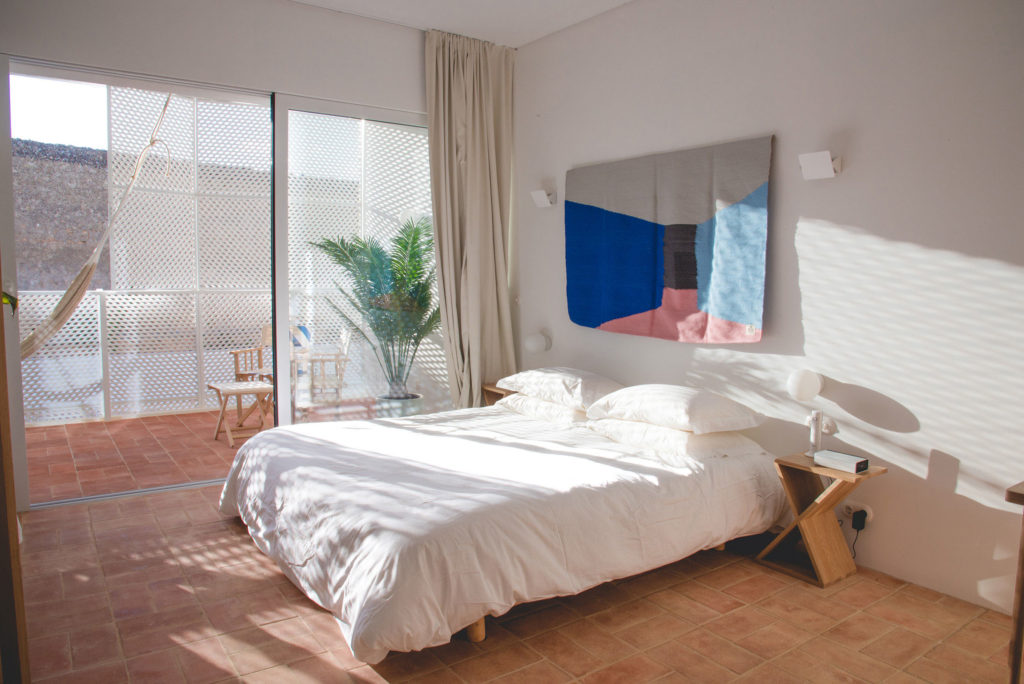 Casa Mãe, Lagos
Mid-range: Praia Verde Boutique Hotel is one of the eastern Algarve's most unique establishments. Surrounded by pine forest and with the beach less than a kilometre away, here you have the best of both worlds. Dine at the hotel's restaurant, À Terra, for rustic country food, much of which is cooked in a wood fire.
Stay in the town of Lagos at Casa Mãe, a new modern, minimal hotel with rooms, a restaurant, a vegetable garden, concept store, and much more. This property prides itself on a traditional meets new-age feel, with light, bright décor and products made all over the country.
Homestays + guest houses: When visiting Tavira, centrally located Taah Billa Guest House is a top budget option with comfortable rooms, some of which overlook the Gilão River from small balconies. Over in Olhão, this loft on AirBnB offers a beautiful stay for a couple looking for a private place with a stylish touch in the centre of town.
Out west towards Lagos, Guest House Enseada has a couple of airy rooms in a good location for a peaceful stopover in this sleepy surf haven. If you have a few friends to spend money with, consider this penthouse apartment with a hot tub and incredible views over the coastline. Out on the west coast this beach house at Carrapateira is a bargain for a small family, likewise is this modern property at Arrifana beach ideal and affordable for a group of six.
// Related: Where to stay in Lagos, Portugal
WHAT TO EAT & DRINK
East: Around Ria Formosa, you're (of course) spoilt for choice when to comes to seafood. Santa Luzia, just outside Tavira, is known as the region's octopus capital – try some authentic Portuguese versions of the dish at Casa Do Polvo Tasquinha. One of our favourite places to eat in Olhão is Bioco, a small tapas joint that serves some of the best vinho verde we've ever tasted and you can dine here on small plates of meat and cheese, olives and seafood, for under €15 a head.
// Related: 9 best restaurants in Lagos, Portugal
West: In the west you're also spoilt for choice. Visit Casinha do Petiscos in Lagos for seriously delicious Portuguese food; their cataplana in particular is one of their most popular dishes. Expect to wait for a table here in peak months as there are very limited covers, but it's worth it and portions are gigantic. Pop up for a cocktail on the rooftop at Mar d'Estórias before or after for blissful views over town. Up on the west coast there are few better places to eat than Restaurante O Paulo near Arrifana, where you can watch the sun sink into the Atlantic and the birds hover over the cliffs alongside outstanding Portuguese cuisine.
Would you like to experience the alternative Algarve?