Algarve travel: a practical guide to eating, sleeping, and getting around
Portugal's Algarve is one of the country's easiest, most accessible places to travel around. Tourism has been here for decades (in some parts overwhelmingly so), which means you're never too far away from hotels, restaurants, bars, and bus or train routes.
That said, don't be put off from coming here because of the large number of other visitors – there are plenty of relatively untouched places across the Algarve where you'll be the only person around. This Algarve travel guide gives you everything you need to know for a trip along the beautiful southern shores of Portugal.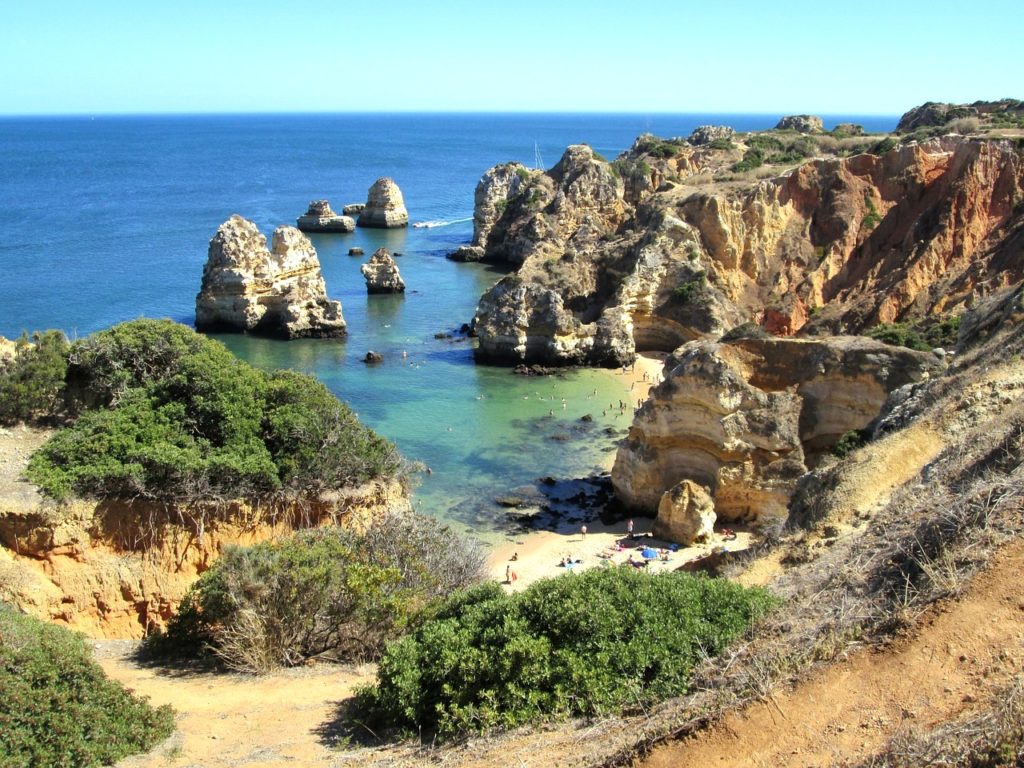 Algarve transport
Trains: A well-maintained train line runs from Vila Real Santo Antonio to Lagos and is your most convenient form of transport across the southern Algarve. Train tickets are very affordable – a single from Faro to Lagos costs around €7 – and there's never much need to book ahead. For times check Comboios de Portugal, an easy-to-navigate and reliable website that you can use for trains all over Portugal.
Be aware that some train stations are a few miles outside their corresponding city centres – Loule is a typical example where travellers come in expecting to turn up in the middle of town, but they're actually 5km away from it. Always check a map prior to travel.
Buses: There's also a good network of buses running around the Algarve, although they can sometimes be more expensive than the train system. However, if you want to get into a city centre where the train line doesn't run, buses are your best option. Bus timetables are a little harder to get hold of and, like most things in Portugal, change whenever they please for no apparent reason.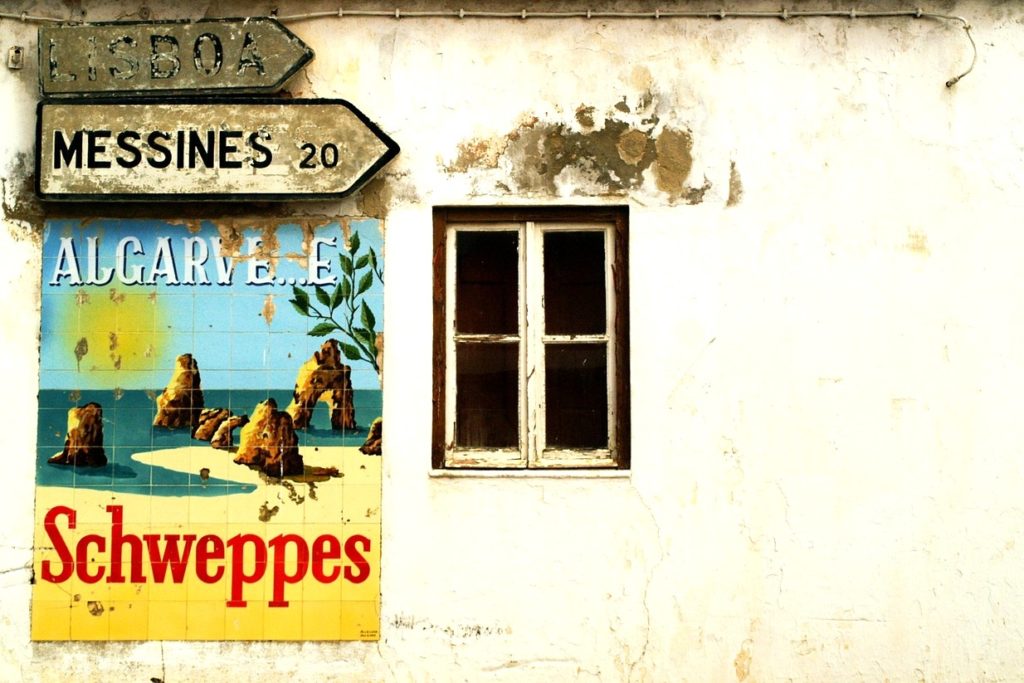 Algarvebus.info is sometimes difficult to decipher but nonetheless one of the most reliable places to find bus times. If you can, always double check times and fares with a local or receptionist at your hotel.
The further you move away from the south coast, and west of Lagos, the harder it is to get around the Algarve. That said, places of interest become sparser in the northern part of the Algarve, so you may have little reason to go there anyway. Somewhere like Monchique, the mountains north of Portimão, are well worth visiting, and a bus service runs up to the town here.
Car rental: There's no denying that renting a car is the best way to get around the Algarve. That's certainly the case if you want to visit the rugged west coast. This is one of the most beautiful parts of the Algarve perhaps due to the fact it's harder to get to and thus not overrun with resorts. A car here is essential to hop between beaches and bays.
// Related post: 5 easy western Algarve walks //
If you're looking for a rental company running out of Faro, check out Zitauto. Don't be fooled by the slightly primitive website – this ultra-relaxed business takes all the annoyance out of the loathsome car rental process. The initial booking is a bit of a faff, but these guys are kind and straightforward, and lots of our personal friends and family have used them with zero trouble.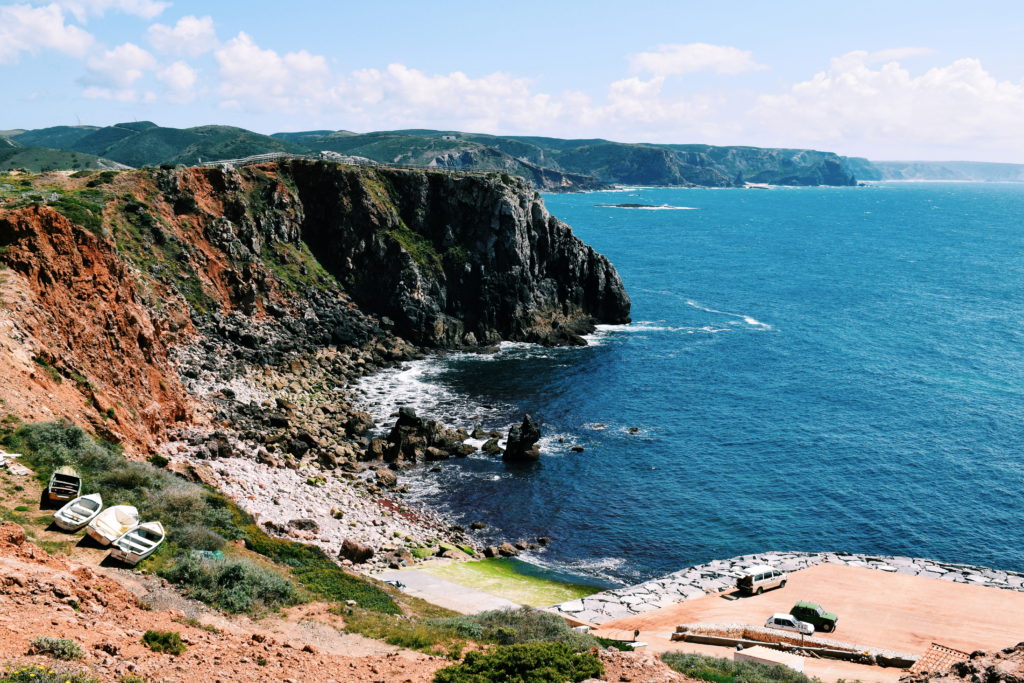 Algarve accommodation
There's quality and budget-friendly accommodation all over the Algarve, as well as great AirBnBs to stay in and apartment rentals. Prices naturally soar in the summer months, but outside of June, July, and August a lot of the accommodation here is very affordable.
If you're looking for something run-of-the-mill, there's no harm in going through the usual big websites to find Algarve hotels. As tourism is booming here there are often some quality deals you can find through the usual suspects of booking sites.
Hostels, particularly surf hostels, are common in the Algarve, particularly as you go further west. These laid-back hangouts are great if you're a young traveller looking to meet other people. You'll encounter a myriad of backpackers here – in particular lots of wanderers who've reached the edge of Europe with no particular next stop in mind.
To get a feel for a surf lodge, check out The Surf Experience Surf House in Lagos, one of Portugal first surf-centred accommodations. These kinds of places often run surf and accommodation packages throughout the year.
Staying in a pousada is another of Portugal's essential experiences. These are a collection of unique, often historical properties that provide an alternative to bog-standard mega-hotels. The Algarve has a few that are worth looking into: try this 16th century convent in Tavira, or this 19th century palace in Faro. These stunning hotels will give you a totally different Algarve travel experience, away from hectic resort life.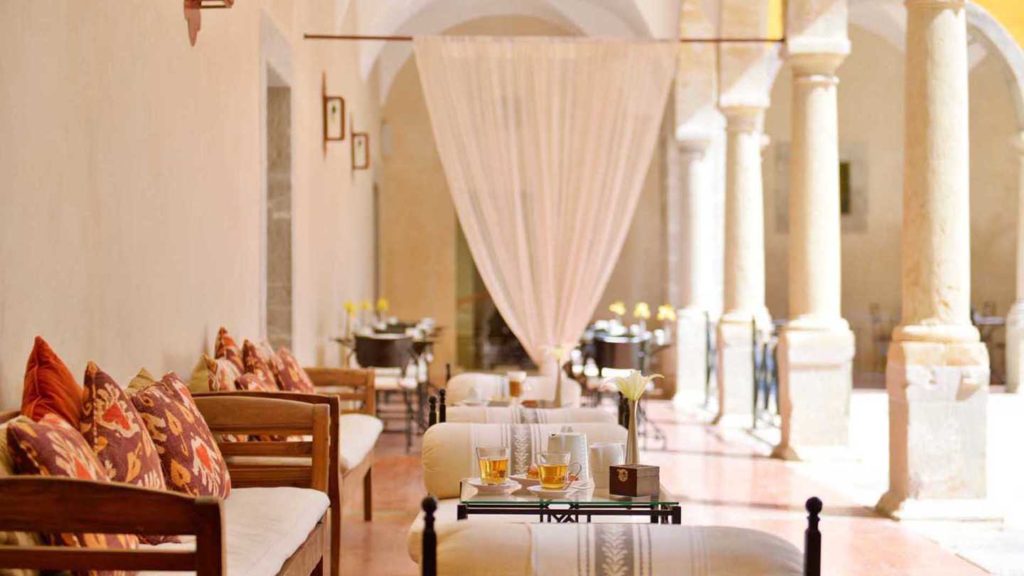 Pousada de Tavira. Image source
Algarve food and drink
Quality food comes under a variety of guises in the Algarve. It doesn't cost a lot to eat well here, but as tourism is commonplace there are plenty of establishments that overcharge travellers. Generally speaking a good sense of judgement is all you need to find great food at a fair price, but remember that looks can be deceiving – often the best places for lunch or dinner here look humble and rough around the edges. Be willing to forget pretension and you'll find delicious food at rock-bottom prices.
Seafood is naturally the main draw, and fish restaurants line both the southern and western shores. That said, if you're not keen on fish you'll have no problem finding meat to eat. There are always some vegetarian options on a menu but not often a huge amount of choice. Vegetarian restaurants in the Algarve are starting to crop up more and more, but be warned it can be a tricky place for it. If you're vegan it's of course even harder, but some vegan cafés can be found in the larger towns such as Faro, Albufeira, or Lagos.
Your best option for finding the best restaurants in the Algarve is the ask someone at your hotel's reception or your AirBnB host. Locals will be able to meet your specific requirements and no doubt be able to find something that suits perfectly.
// Related post: 9 best restaurants in Lagos, Portugal //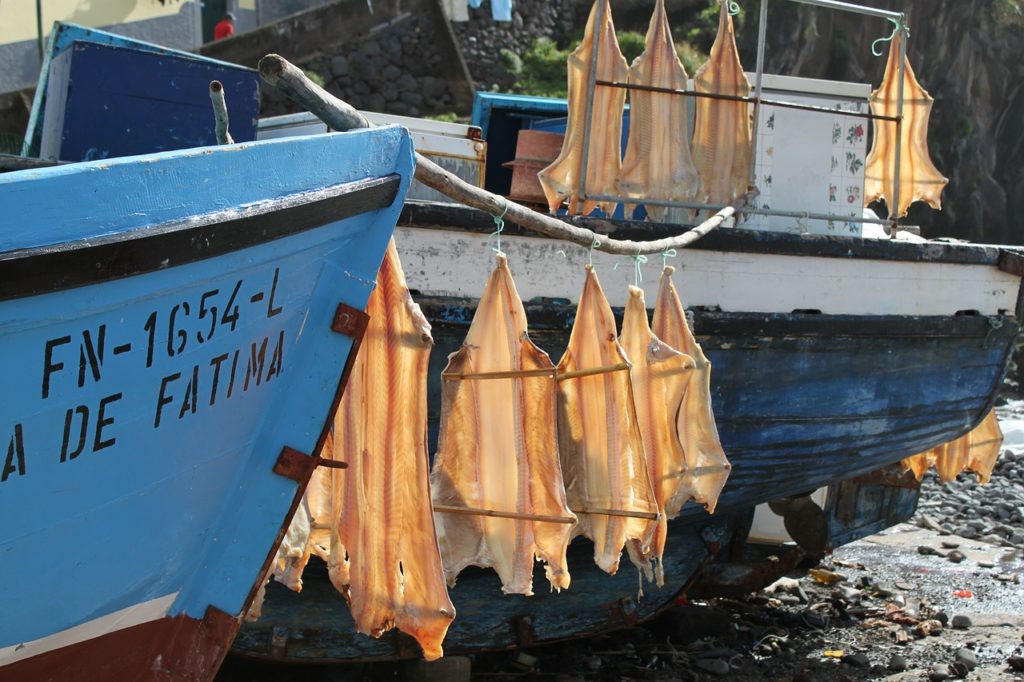 Algarve health + safety
There are lots of hospitals, health clinics, and pharmacies across the Algarve that are open 24/7. The vast majority of the people who work at these places speak a good level of English and are more than happy to help a traveller in need.
If you're from the UK and have an EHIC card (although perhaps not for long, thanks to Brexit), you're covered for a wide variety of emergency healthcare situations, and for these you'll only have to pay the tax and prescription fees, which are very low. One short hospital visit in Lagos cost us just €14 in taxes, and a week's worth of antibiotics a further €12. Make sure you take your passport and EHIC card with you to the hospital.
Be warned that painkillers such as ibuprofen are oddly expensive in Portugal. A small pack once cost us €5. If you use these kinds of medications regularly for anything, stock up before you leave and take them with you.
The Algarve is a perfectly safe place to be. A normal amount of caution should be taken when walking around alone at night – as you would do at home – but getting mugged, for example, is extremely rare. As with anywhere else in Europe, lock your valuables away in your hotel room if possible, and be mindful of your possessions, such as avoiding leaving your handbag wide open on public transport. But there are few things to be afraid of here – Portuguese people are among the friendliest in Europe.
What's your experience of Algarve travel?
Share in the comments below