A Guide to Tea Rooms & Afternoon Tea in Bath
One of the most famous stereotypes about Britain is that we're all a bunch of tea fanatics. While we like to argue most stereotypes about our country – and by no means sip our brew out of china cups every day, sat rigidly upright with our little fingers sticking out – this is one we're quite happy to hang onto. Brits gulp it down in the morning to wake up, sip throughout the working day, and make a pot at home with the six o'clock news. We are a nation of tea drinkers.
Many people visiting England will want to get in on this tradition, and for that I suggest you go back to its roots – to the humble tea room. Across historical towns in England you'll find hundreds of tea rooms serving afternoon tea complete with scones and jam, tiers of finger sandwiches, and dainty cups filled with English Breakfast or Earl Grey.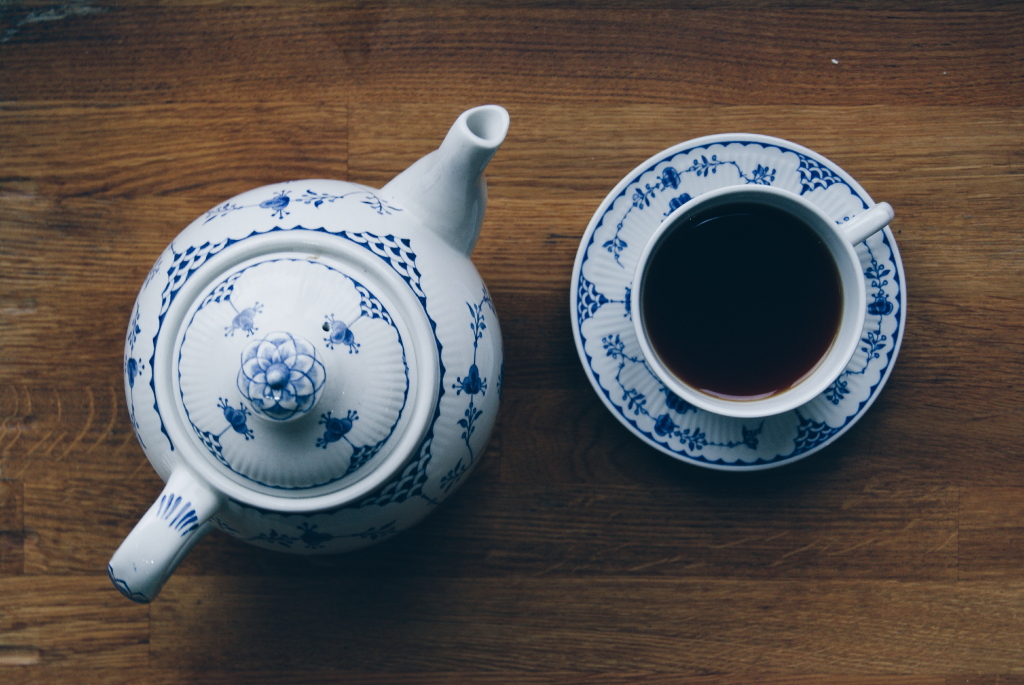 A Short History of Afternoon Tea in England
Tea made its way to our shores in the 17th century, but at this time it was a luxury. Tea was sipped among the higher social classes of England, having been introduced to the country by King Charles II and his wife, Catherine de Braganza. As the demand in England boomed, smugglers brought tea into the country and it became available to the masses. It wasn't until the 19th century, however, that the social custom of 'afternoon tea' was introduced.
It's widely acknowledged that it was the seventh Duchess of Bedford that first created the concept of afternoon tea in 1840. Around 4pm the duchess would feel a strike of hunger, and as dinner wasn't served until 7 or 8pm, she ordered tea, cake and bread and butter to have in her own bedroom. The duchess began to invite female friends to join her, and the tradition evolved into a fashionable social gathering for upper-class women. Even though nearly everyone in the nation was sipping tea all day long by this point, these are the gals responsible for dressing it up into the refined, elegant, decadent affair we know it as today.
Tea Rooms and the Rise of Bath
As the trend caught on, afternoon tea came out of the home and onto the streets of England's major cities. Tean rooms that were already in the upmarket hotels of London added cakes and sandwiches onto the menus and adopted the Duchess' afternoon tea. The independent tea rooms that followed years later played a major part in women's history in the first decades of the 20th century: they were among the first places where women could go and socialise without men, often run by women too.
At the beginning of the 19th century, just before the advent of afternoon tea, Bath was all the rage. People flocked here from across the country to bathe in the soothing mineral waters, and society was a roaring affair. As a city with a penchant for adopting the fashions of the time as quickly as possible, Bath naturally procured the tradition of the tea room, and its one that it still embraces today. Below are some of the best places for afternoon tea in Bath.
Hands Georgian Tea Room
Those seeking the classic experience should head to Hands Georgian Tearoom, where you'll find the full works: decorative china, lacy table cloths, staff dressed in Georgian outfits, and live piano performances in the afternoon and on weekends. Hands has been running since the mid-19th century, one of the first tearooms in Bath in what is now a Grade II listed building. Over twenty teas are served alongside a wide selection of homemade cakes and scones, and hot and cold food is available for lunch. Hands is popular with tourists coming to Bath, so it can get busy.
Sally Lunn's
The main thing that attracts people to Sally Lunn's is that it's housed in one of the city's oldest buildings. Much of Bath is made up of 18th century architecture, but this house dates back to 1680, and excavations carried out in the 20th century show the link between this building and Roman times in Bath. That much history naturally draws in hoards of tourists, so if you're thinking of lunch at Sally Lunn's make sure you give yourself plenty of time and expect to queue – especially on weekends.
You'll notice that many of the traditional afternoon teas here come with a Sally Lunn Bun, a part-bread, part-cake treat signature to the area. These are a must-try as it's what Sally Lunn's is famous for, with its own secret recipe that many have tried (but failed) to crack over the years.
The Pump Rooms
Dine in style next to one of Bath's most famous institutions: The Pump Rooms. Sat next to both the Bath Abbey and the city's Roman Baths, afternoon tea in The Pump Rooms is for people who want to really do it right. Feast on traditional sandwiches and scones with Devonshire clotted cream and jam while being serenaded by either a pianist or The Pump Room Trio – violin, cello, and piano – throwing you back to Georgian times when Jane Austen herself used to party here. The Pump Rooms can get busy with the tourist crowds, but it's worth it if you want to be in the thick of historical Bath. Upgrade your afternoon to a champagne celebration if you have the cash to spare.
The Jane Austen Centre
Speaking of Jane Austen, fans of the author might want to have their afternoon tea in the Regency Tea Room, which is on the second floor of the Jane Austen Centre. Take a stroll around the exhibition downstairs to get you in the 19th century state of mind, the retire to the tea rooms to enjoy Champagne Tea with Mr Darcy, or Tea with the Austens – this variety of tea menus themed with Austen's characters are offered all day. The Regency Tea Rooms is separate from the exhibition, so travellers can pop by for tea here even if they don't want to visit the museum.
Bea's Vintage Tea Rooms
Crank up the jazz and get with the wartime feel for afternoon tea at Bea's Vintage Tea Rooms. A refreshing change from Bath's Georgian tea rooms, Bea's opts for the 1930s and 40s vibe with a kitsch feel and the staff to match – the waitresses wear red lipstick and scarves around the heads to complete the look. Afternoon tea is served daily with buttermilk scones, homemade cakes, and finger sandwiches – all arranged on flowery china – and the breakfast and lunch menus are packed with wholesome favourites suchs as corned beef hash, homemade pies, and quiche.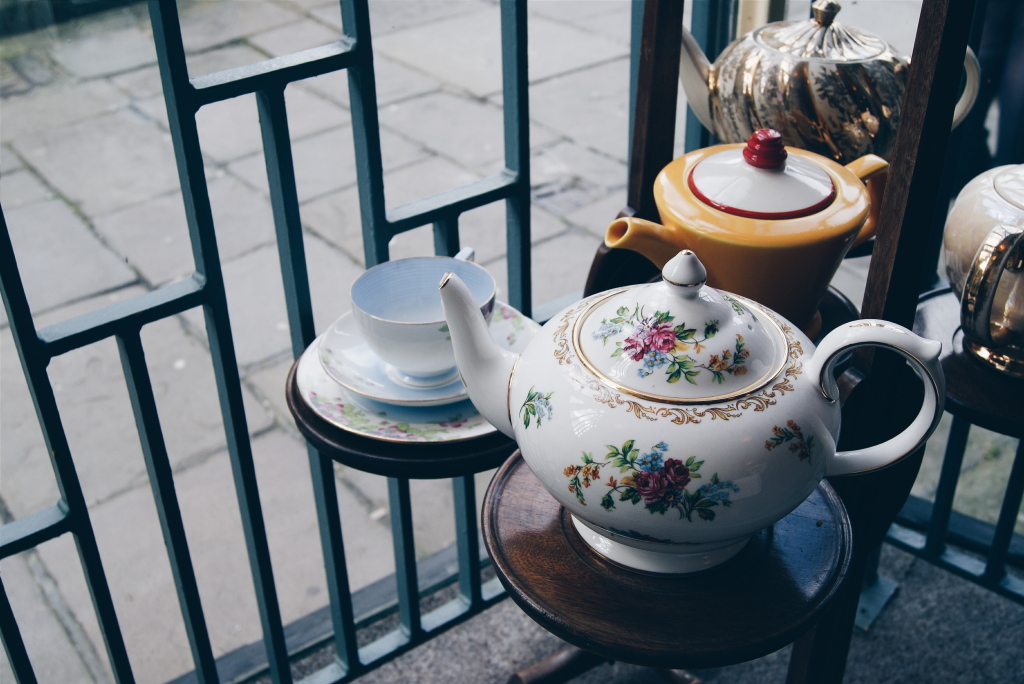 Where in the world have you had the best afternoon tea?
Which of these tea rooms would you most like to go to?
Want to hear more from me? Subscribe now with the blue button below to receive updates once a month – tips, stories, and the odd picture of my adorable dog.
5 responses to "A Guide to Tea Rooms & Afternoon Tea in Bath"