Accommodation in Zakopane: Willa Dewajtis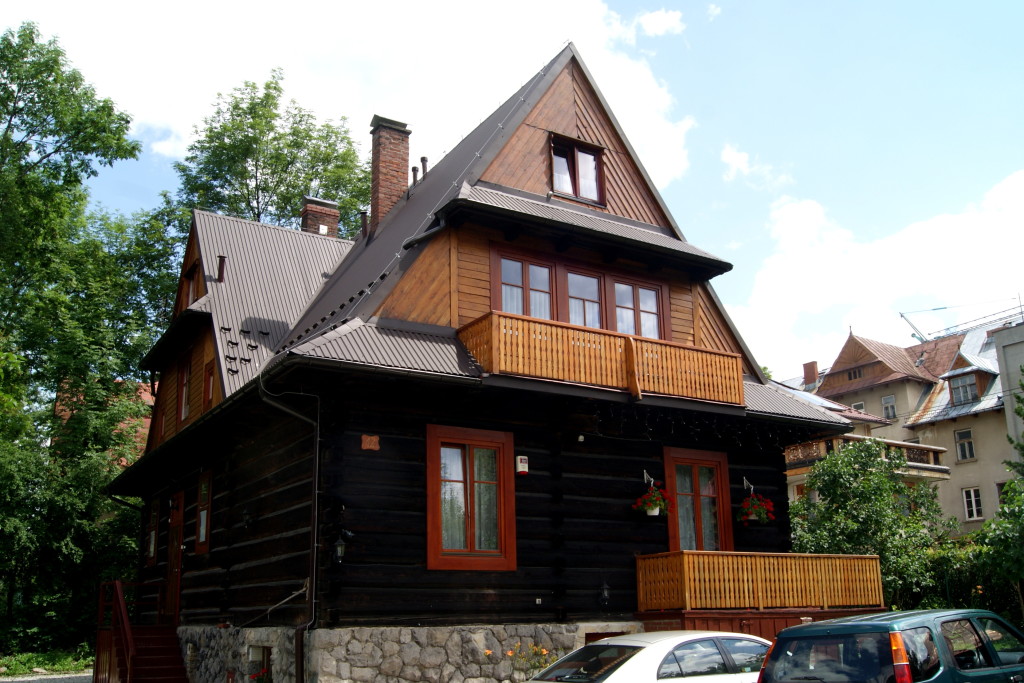 Sitting in the Tatra Mountains of Poland is Zakopane. Admired by some and loathed by others, this small town is a tourism hotspot for holidaying locals and adventure-seeking backpackers. Its busy centre is full of stands selling local bites and postcards, and every five steps you'll pass a struggling artist selling portraits on the sidewalk.
While it's easy to see why some people, mainly locals in cities like Warsaw and Krakow, don't like Zakopane, as someone who doesn't struggle in looking past the heavy onslaught of tourism, I enjoyed my time here. Not necessarily for the town itself, but for its convenient location right at the heart of one of the most visually impressive areas of Poland. There are few better and more convenient places to base yourself if you want to explore this region, and that's what bought me to Willa Dewajtis. Tradition tucked away in Zakopane's peaceful side-streets, this quiet hotel offers a silent respite from Zakopane's centre.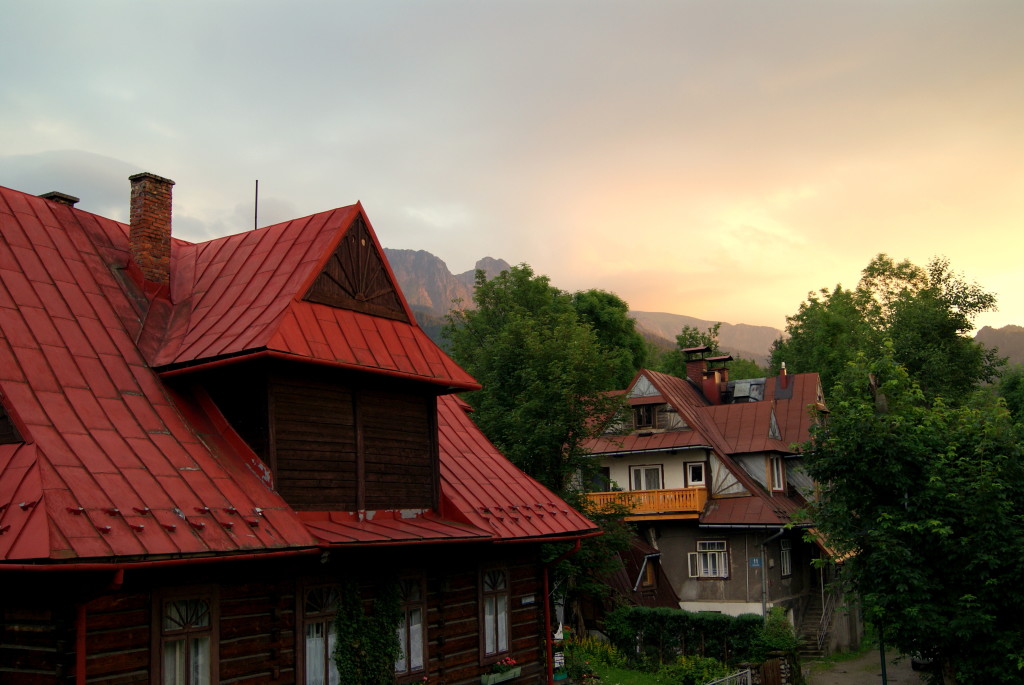 Location
Willa Dewajtis is situated a 10-minute walk away from the centre of Zakopane, and if you're not a fan of tourism hustle, this is an ideal location for you. Dewajtis' traditional house exterior slots in perfectly with the surrounding residential houses, and here you'll feel not like you're in a hotel but perhaps a quiet inn in the forest.
That said, Dewajtis isn't entirely cut off from civilization. A few restaurants are a few minute's walk away, and a supermarket in just around the corner. Zakopane's famous hiking trails are at this end of town, and transport to other regions in the Tatras can be found closeby.
In short, visitors staying at Dewajtis could easily avoid all the city-centre annoyances of Zakopane if they wanted to.
Room
Dewajtis offers a wide range of rooms, from single cabins for solo travellers, to apartments for up to four people with your own private kitchen. I stayed in an apartment for three people, with a private kitchen, bathroom, and balcony, all of which had a modern edge with traditional feel. My bed was comfortable, my bathroom sleek and fresh, and the view from my balcony in the evenings was complete with sun-kissed mountains in the background. Even though the design of the hotel was less modern than I'd usually go for, these touches made up for with Dewajtis might lack in cutting-edge style.
This old-meets-new design is the case for most of Dewajtis. While a lot of it looks quite traditional, such as the rock walls or wooden features, the bathrooms and kitchens are contemporary and clean, creating the best of both worlds. Rooms are spacious and comfortable, and due to the tranquil location you'll fall soundly to sleep each night in a cosy bed, in silence.
Facilities
The apartments come with plenty of living space and each kitchen is equipped with everything you might need to make meals. My kitchen was on the other side of the hallway, which wasn't ideal, but it was just a few steps away and the other apartments are equipped with the kitchen as an extension of the room.
If you don't choose to stay in one of the apartments with your own kitchen, Dewajtis also has a shared kitchen available in the basement for everyone to use. Fully stocked with a fridge and freezer and a stove, crockery and cutlery, as well as free tea and coffee to help yourself to throughout the day, it's a useful addition to Dewajtis' amenities. Unfortunately the hotel doesn't offer breakfast, but with this kitchen it's not an inconvenience. Next to the kitchen are a few couches, and a table and chairs for dining or relaxing, so common areas are available for those who don't want to stay locked up in their room.
Cost
In high season, single rooms will cost as little as 75 Zl (£14/$23), a double is 110 Zl (£20/$35) and then various other combinations of rooms from triples up to 4-bed apartments cost between 180-320 Zl (£35-£60/$58-$105). Discounts are available for stays over three nights, so make sure you enquire about these when you're booking – which is best done via direct email to the hotel. Prices may differ during Christmas and New Years, as that is prime ski season for Zakopane.
As for value for money, I feel like this kind of price accurately reflects what you get, especially when it comes to the apartments. A family of four in the 4-bed apartment with a kitchen and bathroom for $100 a night is good value for the region and the apartments are of a high standard. Even $25 for a single room for a solo traveller who likes privacy is reasonable here.
People and Service
Dewajtis' head honcho Tadeusz is a very kind, helpful, and knowledgeable host. Ask him any question about the surrounding area and the town of Zakopane, and he will happily help you out with plenty of information and recommendations, from restaurants and activities, to advice on transport and where to go in the Tatra Mountains. His help was invaluable to me during my time in Zakopane, and he was extremely attentive to ensure that my stay was pleasant.
While Dewajtis is not the place to go if you want to meet people and get social in Zakopane, it is the place to stay if you want some peace and quiet. I can see it being an ideal place for families to stay, as the facilities lend themselves very well to these kinds of travellers. Couples looking for an affordable hotel of a decent standard would also have an enjoyable time here, and certainly find that safe haven for some solitude and escape.
Have you stayed the in Tatra Mountains or Zakopane before?
Would you  stay at Willa Dewajtis?