Barcelona Hotel: Forgetmenot B&B
In a city like Barcelona, it's hard to find a bit of tranquility. Down in the depths on the city centre, you're woken up by the toots of mopeds, business owners rattling up shutters for morning trade, and the cramped crowds of Barcelona's ever-increasing tourist population. If you're looking to dodge everything I've just described, staying at Forgetmenot B&B could provide the ideal solution.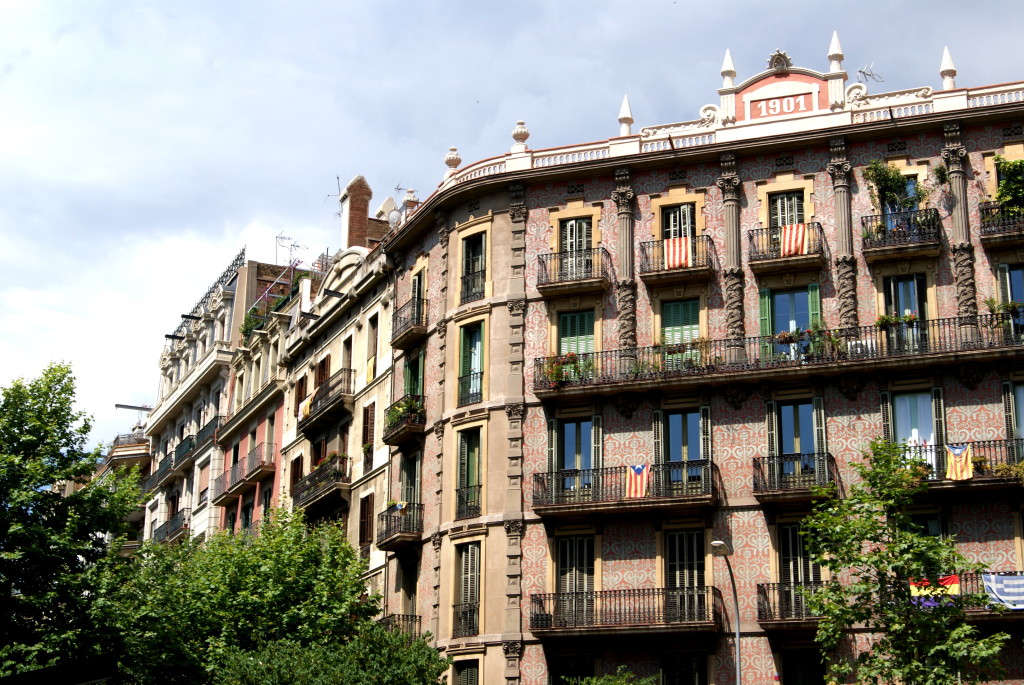 Location
Forgetmenot is situated in an apartment on one of the most beautiful streets in Barcelona – Carrer d'Enric Granados. Lined with trees and cafes and limited to only a certain amount of traffic, it's the perfect place for such a peaceful hotel. That said, the neighbourhood of Eixample still buzzes with activity, with plenty of restaurants and shops close by. For me, it's a pleasing combination of energy and calm.
Rooms
Forgetmenot offers double rooms, superior double rooms, and triple rooms, all with private bathrooms. The decor here is extremely polished and modern, perfect for the no-frills traveller who likes a touch of design with their accommodation. I loved the mix of clean white with splashes of bright colour, yellows and deep blues. The bathroom sink futuristic beyond comprehension, and the long yellow couch next to my bed offered an appealing space for relaxation. My windows slid open to let in light and fresh air,  and the room successfully battled off the sticky summer days and stayed cool even without air-con.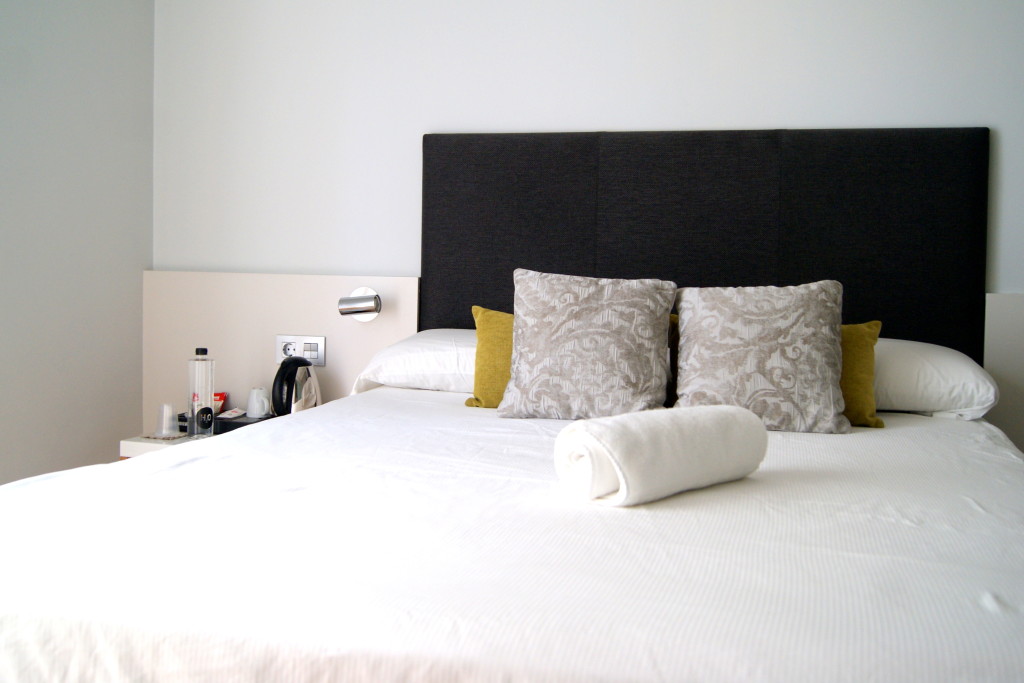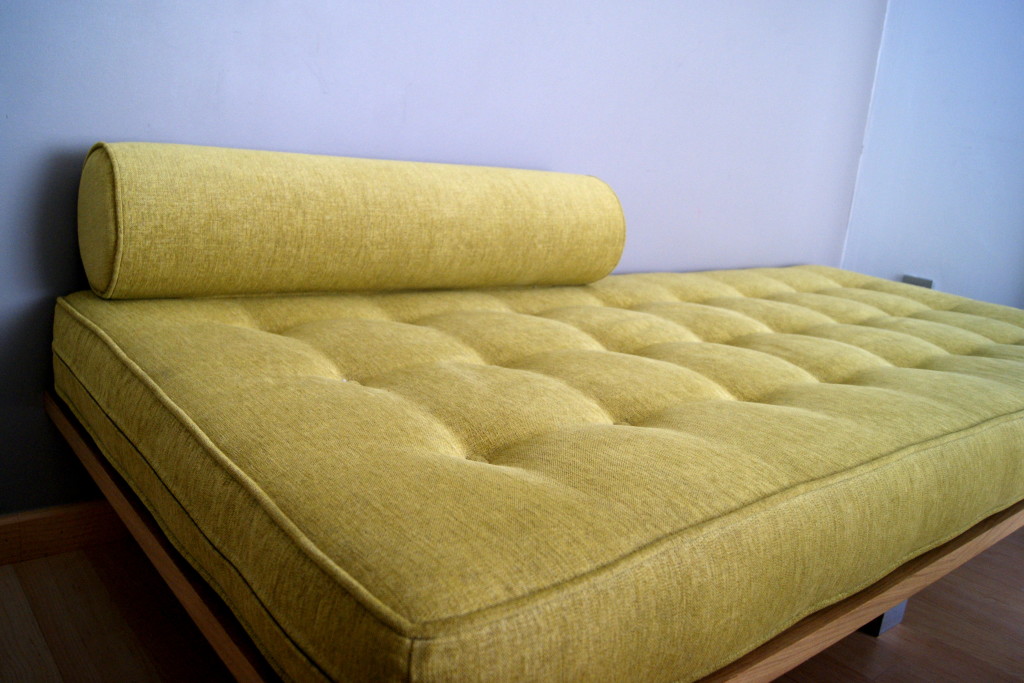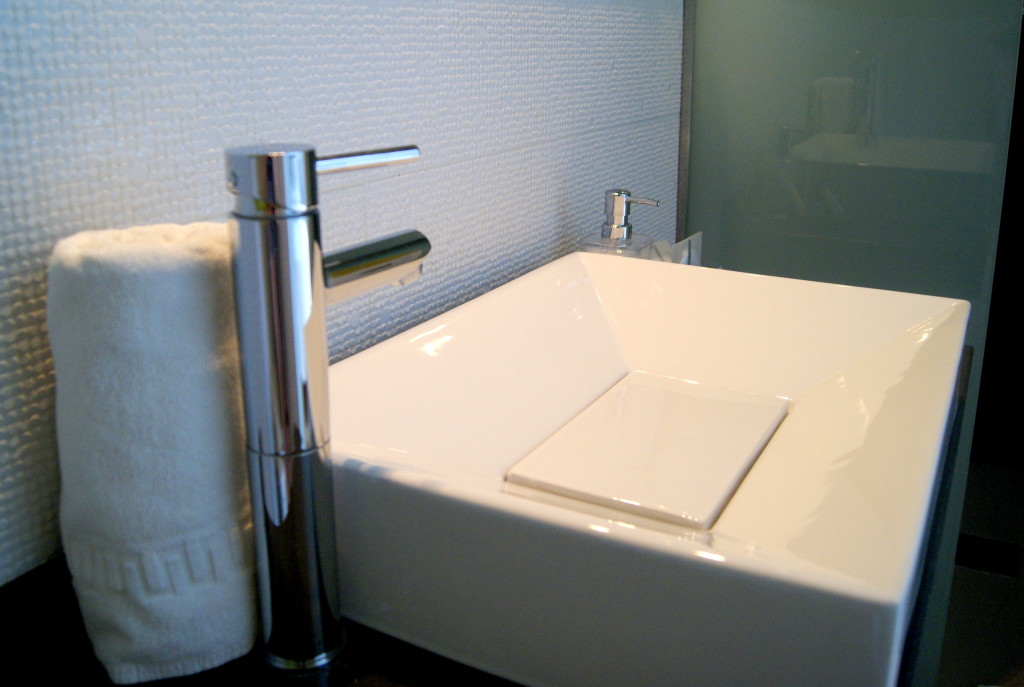 Facilities
Forgetmenot is a small establishment, so it's not overflowing with amenities for you to use. That said, with good wifi, flat-screen TVs in each room, coffee and tea during reception hours, a small common area, and tour or ticket booking, you couldn't really ask for much more from a a hotel of its size.
Food
Breakfast is undoubtedly the best thing about staying at Forgetmenot. A wide selection of fresh fruit, yoghurt, spreads and honey, cereals, breads, cheeses, meats, pastries, coffee, tea, and juice, is spread out each morning in the effortlessly cool dining area. Those that enjoy a quiet breakfast to ease them into the day will certainly find that here; each morning I read my book and happily chomped on all the buffet could provide.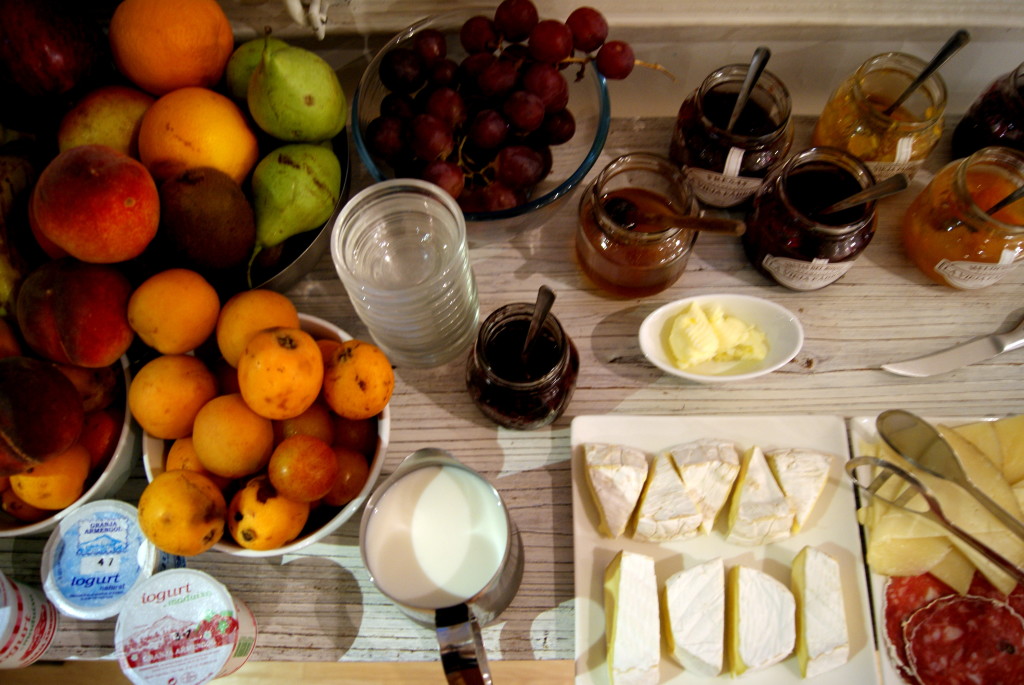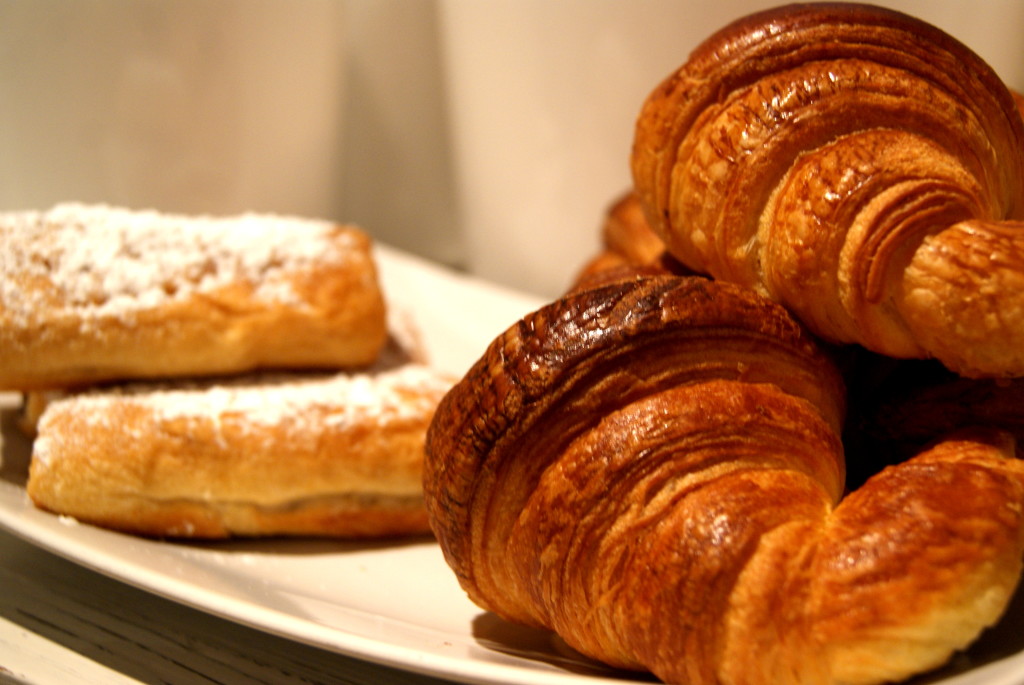 Cost

In high season, a double room with breakfast ranges from €99-118, in low season it drops to €70-85, making it an extremely affordable place to stay in Barcelona, considering the location and quality of the hotel. Unfortunately, people pay a lot more for a lot less in Barcelona, so this price is very fair when you take into account the decor and feel of the hotel.
Furthermore, the hotel currently has a special offer on! Use the discount code 'friend' on the website or in an email with your booking to receive 5-10% off.
People and Service
Cristina, Jonas, and the Forgetmenot staff are welcoming, approachable, and very eager to make sure your stay in Barcelona is enjoyable and meets your expectations. They always politely checked in to see if I needed any recommendations for things to do or would like a coffee or tea, and were very accommodating when I needed to leave my luggage in a safe place for the day of my departure. Nothing is too much to ask for the staff here, and they would do everything they can to make sure your stay is comfortable and relaxed.
I would recommend Forgetmenot B&B to people looking for a quiet stay in Barcelona. If you want to meet lots of people and socialise in a lively atmoshpere, it might not be the best place for you. However, it is certainly ideal for the business traveller looking for an affordable, simple escape, or couples seeking a peaceful place to tuck themselves away into for a slumberful weekend.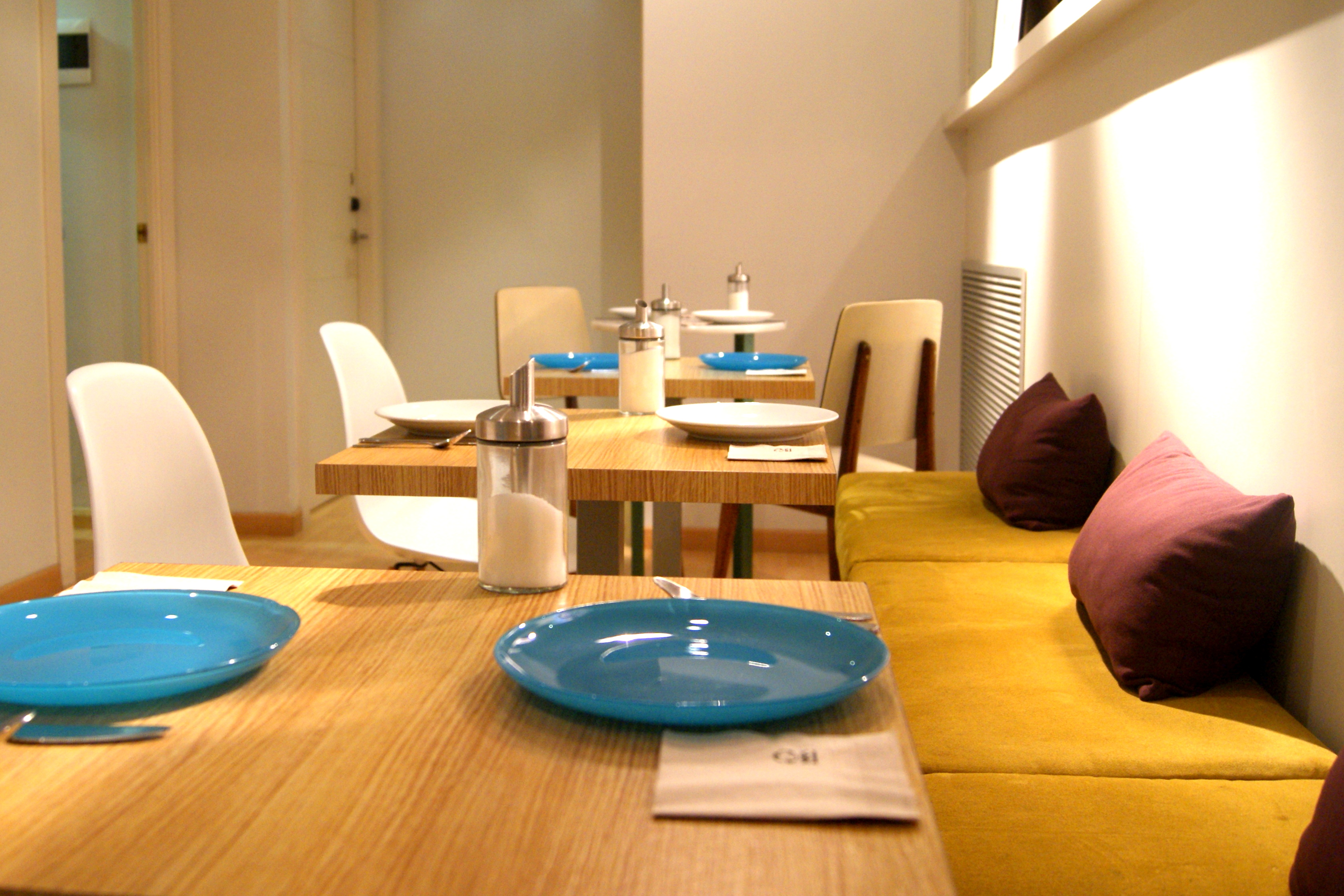 Have you ever stayed somewhere similar to this?
Would you stay here in Barcelona?
2 responses to "Barcelona Hotel: Forgetmenot B&B"