7 of the best free contemporary art galleries in Lisbon
May 8th 2017
Recently hailed as one of the coolest cities in Europe, Lisbon is full of creatives. These contemporary art galleries in Lisbon showcase some of the best pieces from Portugal's emerging and established artists, as well as international artwork – and the good news is they're all free to visit.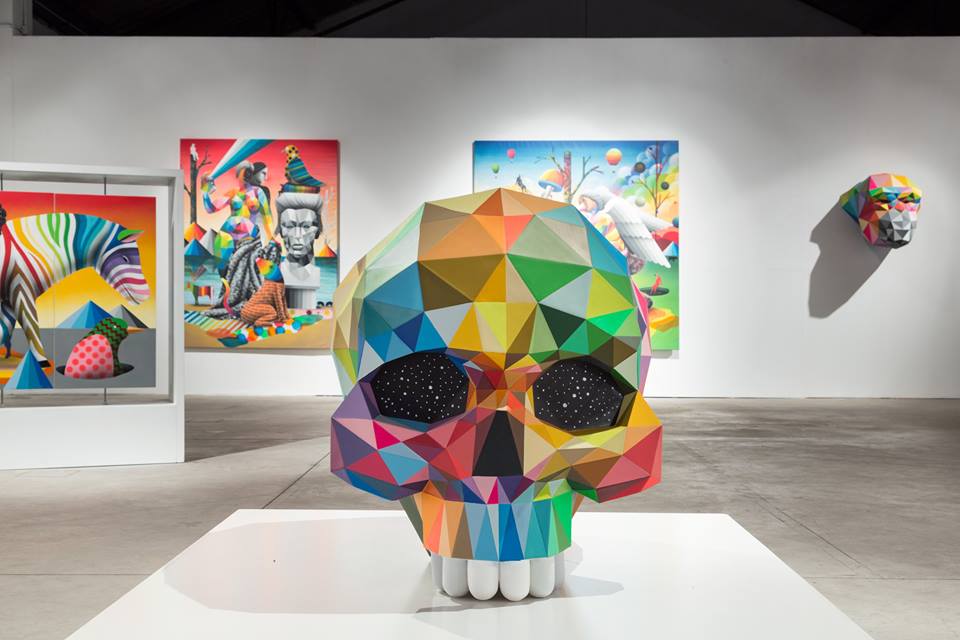 Underdogs Gallery. Image source
1. Arte AFK
A small but innovative gallery near Telheiras metro station north of the city centre, Arte AFK mainly focuses on paintings and photography. In this sleek space you can browse through work from both national and international, well-known and new, artists.
The gallery also holds photography workshops (in Portuguese), such as photochemical manipulation and other techniques to improve your skills. If you happen to be in town on an exhibition's opening night, it's worth stopping by for the lively atmosphere – check AFK's Facebook page for updates.
Hours: Mon-Sat 3pm-7pm
// Related: Alternative Lisbon city guide
2. Underdogs Art Gallery
Underdog Art Gallery is among Lisbon's most interesting modern art spaces. With polished cement floors, bright white walls, and exposed ceilings, the setting alone screams urban, but the art showcased here drives home this gallery's foundations: the best of contemporary, city-inspired, quirky artwork in Portugal and beyond.
Underdogs hosts an array of visual content, from paints to prints to installations, and exhibitions last about a month. The project also runs public art tours and has an artwork store on the riverfront with a café.
Hours: Tues-Sat 2pm-8pm | Facebook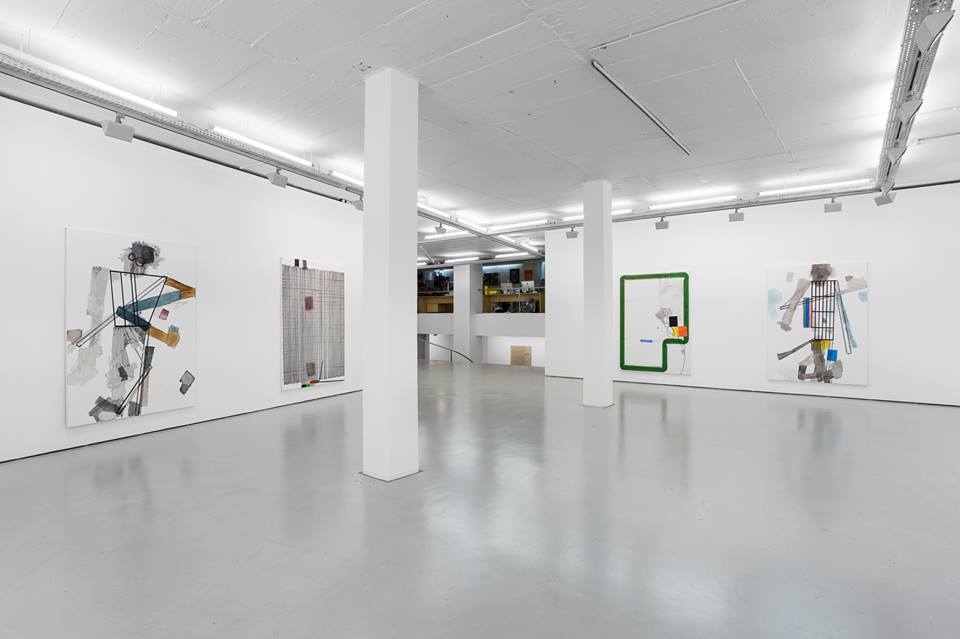 Cristina Guerra gallery. Image source
3. Cristina Guerra
Located in west Lisbon, in the shadow of the Basílica da Estrela, Cristina Guerra Contemporary Art Gallery is one of the most beloved in the city. The project opened in 2001, and hosts around eight or nine exhibitions a year, working closely with each artist to promote their pieces.
Platforms at Cristina Guerra can include anything from video presentations to abstract paintings or sculpture. It's not uncommon to also find the gallery's teams and artists at art fairs all over the world, including the European cities of Madrid, Barcelona, and Vienna.
Hours: Tues-Fri 12pm-8pm, Sat 3pm-8pm | Facebook
4. Trema
Trema gallery has been open in Lisbon since 1993, originally located in the Alfama district until moving to Bairro Alto in 2009. The project sustains a small collection of contemporary exhibitions, which include painting and sculpture, with many pieces from up-and-coming Portuguese artists.
It will only take you a few minutes to wander around Trema's rooms, but this makes for a peaceful stop-off as you explore the rest of the neighbourhood. Combine your visit with a picnic and sit-down in nearby Jardim do Príncipe Real.
Hours: Tues-Fri 1pm-7pm, Sat 12pm-7pm | Facebook
5. The Amoreiras Wall
Not a gallery in the traditional sense but nevertheless a top place in Lisbon to view public art, the Amoreiras Wall is a stretch of graffiti located on Avenida Conselheiro Fernando de Sousa, northwest of the city centre. Thought to have been started around 1995, this wall is an ideal place to witness the best of the Portuguese street art scene.
You'll notice a few familiar faces along here (Marilyn Monroe, Snoop Dogg, and Angela Merkel all make an appearance), and many of the murals also have a political message.
Hours: open 24/7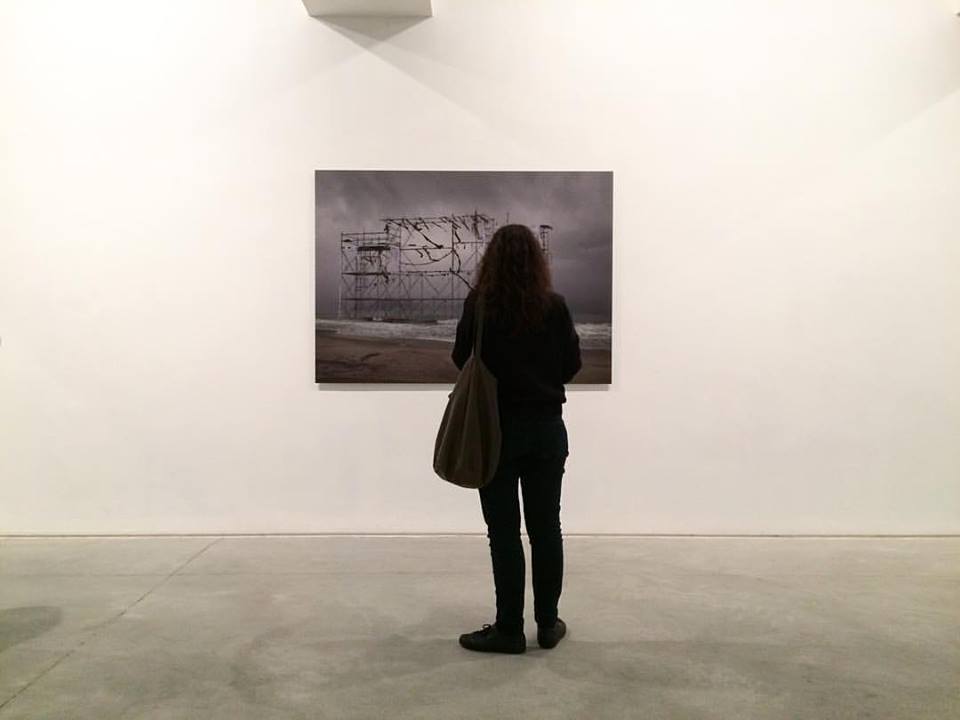 Carlos Carvalho. Image source
6. Carlos Carvalho
One for art lovers but also fans of architecture, Carlos Carvalho Contemporary Art Gallery was designed by Aires Mateus, an esteemed team of Lisbon architects. The space is minimal, allowing for the artwork to speak for itself and for visitors to admire it at a leisurely pace.
Carlos Carvalho hosts just seven exhibitions a year – including some group collections – with work from across a number of mediums, including photography, sculpture, and paintings.
Hours: Mon-Fri 10am-7.30pm, Sat 12pm-7.30pm | Facebook
7. Galeria 111
Galeria 111 is one of the oldest art galleries in Lisbon. Founded in 1964 by local figure Manuel de Brito, the project has worked through the decades to represent and promote contemporary art from Portugal and beyond. Check out these pictures from the gallery taken through the years.
Galeria 111, which is located next to the Universidade de Lisboa, works in collaboration with Palácio Anjos, a gallery housing another 300 works from the Manuel de Brito collection. This second location is in Algés, a suburb of Lisbon west of the city.
Hours: Tues-Sat 10am-7pm | Facebook
Which of these contemporary art galleries in Lisbon would you visit?