7 of the coolest cafés in Lisbon
February 9th 2017
Travelling to Portugal soon? You need our print journal A Year in Portugal, filled with outstanding travel narratives and photography. Find out more
It's not hard to find great coffee in Portugal, especially not in its capital city. You could stop at the most worn out, dingy looking café and their coffee would still be silky smooth, strong and delicious. But if you want a bit of atmosphere to go alongside your espresso, these coolest cafés in Lisbon are just the ticket.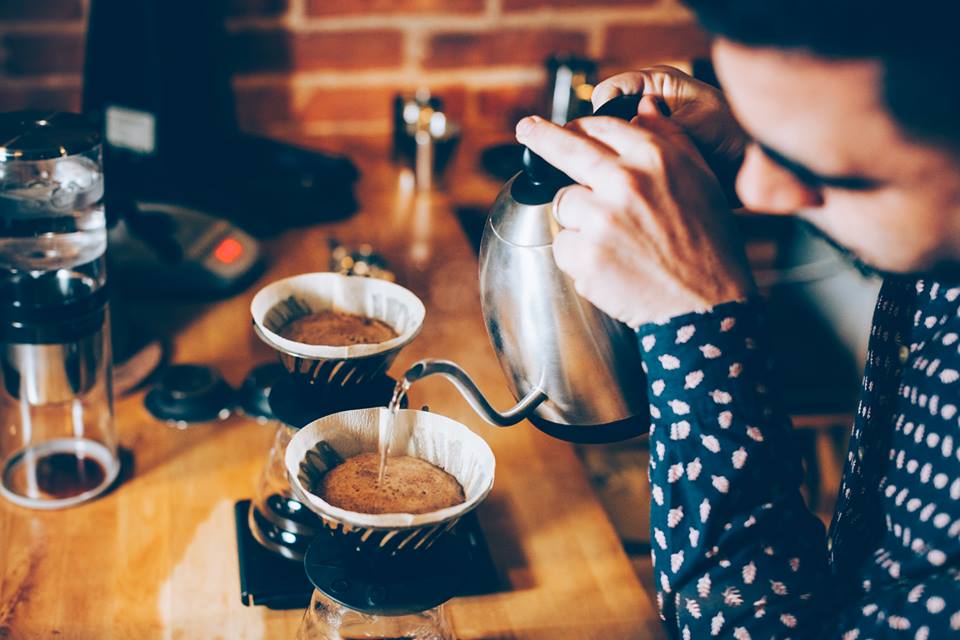 Fábrica Coffee Roasters. Image source
1. Fábrica Coffee Roasters
Passionate about sourcing and serving quality coffee, Fábrica Coffee Roasters is one of the best places to go if you're serious about where your morning caffeine fix comes from. The company has two shops in Lisbon, one just up from Rossio Square, the other a short walk from Cais do Sodré station. Here they have beans from Brazil, Colombia, Ethiopia and Kenya, and buy directly from producers. Chilled out setting, top-notch brews.
// Related: Alternative Lisbon city guide
2. Montana Lisboa Café
Picture yourself sipping on great coffee on the banks of the River Tejo , and you picture yourself at Montana Lisboa Café. Just a small collection of tables on a terrace makes up this humble café, but what it lacks in stature it more than makes up for in atmosphere. When the sun's out here you can watch people pottering by while nibbling on a rainbow bagel or a burger, all very reasonably priced at less than €10 for a light meal and coffee. Montana is also part of the Underdogs Art Store, a small gallery and supplies shop showcasing come of Lisbon's best urban art.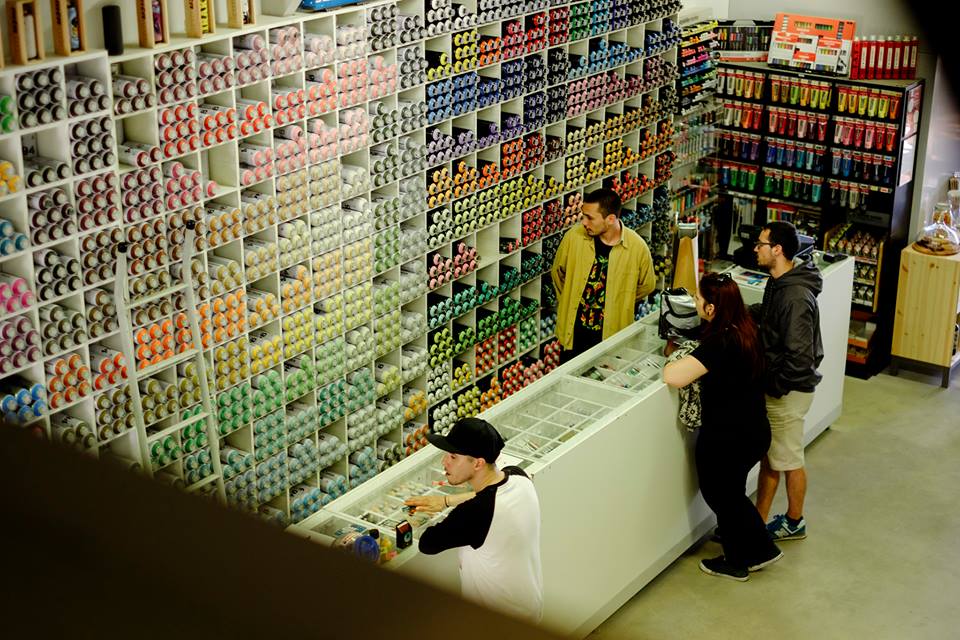 The paint wall at Montana Lisboa. Image source
3. Copenhagen Coffee Lab
As the name suggests, Copenhagen Coffee Lab is Lisbon's Scandi-style coffee shop. The minimal, white-on-white make-up of this hangout gives it an ultra-relaxing feel, a place where you can sit for hours sipping on quality coffee and munching on a granola bowl, colourful salad, or flourless chocolate cake. Be aware that there is wifi here but also a laptop-free zone where computers are not allowed. Slightly more expensive than your average coffee around town, but you pay for the cosy atmosphere. Try their chai latte.
4. Brick Cafe
A fun outlook and friendly staff make Brick Cafe a place that customers return to again and again. This down-to-earth spot is situated in Lisbon's Intendente neighbourhood, a place known for its quirky, local vibe – which makes Brick Cafe fit in perfectly. The coffee is fine here but what really makes this place stand out in the menu, which changes almost every day and is full of traditional Portuguese food at very reasonable prices. One of the best budget eats in Lisbon for sure.
5. Cafe Tati
A lively spot to visit by day or by night, Cafe Tati is a stone's throw from Cais do Sodré. You'll find a young, bohemian crowd here and very friendly staff among the mismatched vintage furniture. As it's so centrally located, come to Cafe Tati to relax in the middle of a long day of sightseeing, and sit back with a coffee and a light bite to eat. Return at night to listen to some live jazz and soak up the buzzing atmosphere.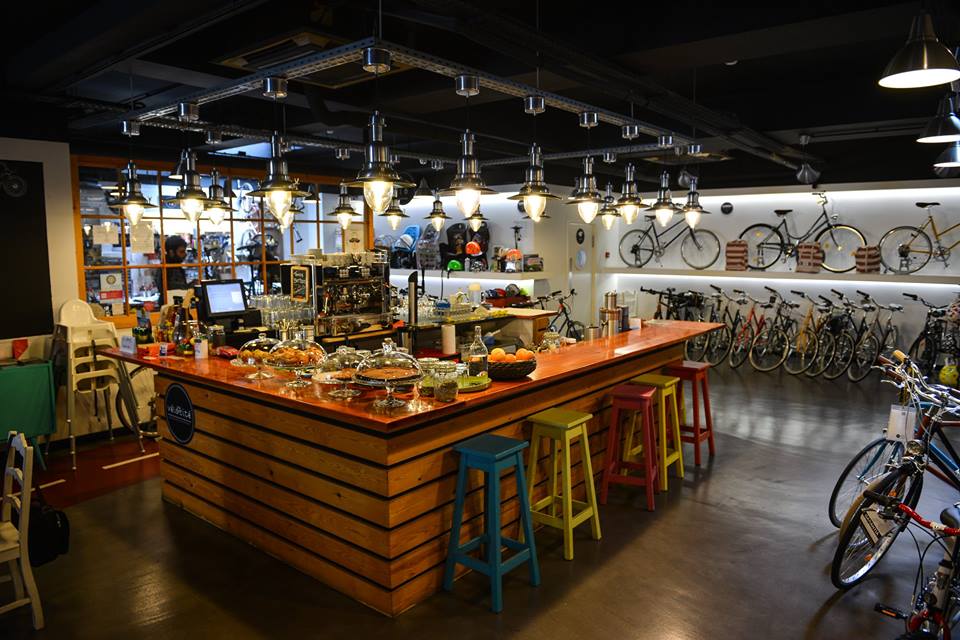 Vélocité Café. Image source
6. Vélocité Café
Every good city needs a bike-cum-coffee shop, and in Lisbon that's Vélocité Café. Passionate pedallers can come here to chat about all things on two wheels with other avid cyclists, and grab a coffee or some brunch at the same time. This multi-purpose space is one of the most innovative in Lisbon, creating a place where people sharing the same interests can meet and rejoice in beautiful bikes. If you're just a visitor in town, you can also rent bikes here for just €15 for a full day.
7. 28 Café
It's a little bit of a gimmick, but for first-timers in the city 28 Café has to be one of the coolest cafés in Lisbon. The novelty here is that 28 is set up in a replica of one of Lisbon's iconic trams, so that you can feel like you're riding one of these adorable contraptions while relaxing with an espresso and pastel de nata. The walls here give you a little history of the trams in Lisbon, so that you can understand more about this loveable way of getting around. Okay, it's a little touristy, but we think it's a fun place for a quick pitstop.
What do you think are the coolest cafés in Lisbon?
Which of these would you visit?