6 top Portuguese cities to explore (that aren't Lisbon or Porto)
April 20th 2017
You've done Lisbon. You've done Porto. Where next in Portugal?
In this far western corner of Europe, you sort of have to forget everything you know about cities. Delete sprawling metropolises from your mind, and wave goodbye the sky-high skylines. Cities in Portugal – certainly those outside the capital and its northern counterpart – are small, often walkable, and packed with buildings dating back centuries.
These top Portuguese cities show you what can be found outside Lisbon and Porto, beyond what many travellers choose to explore for more than just a few hours on day trips.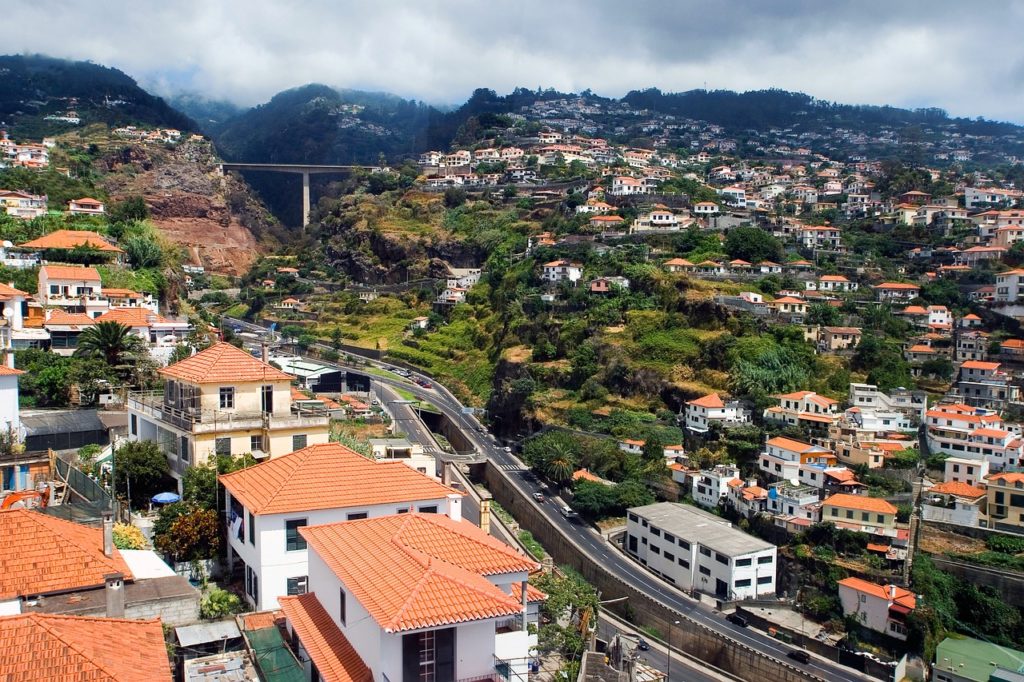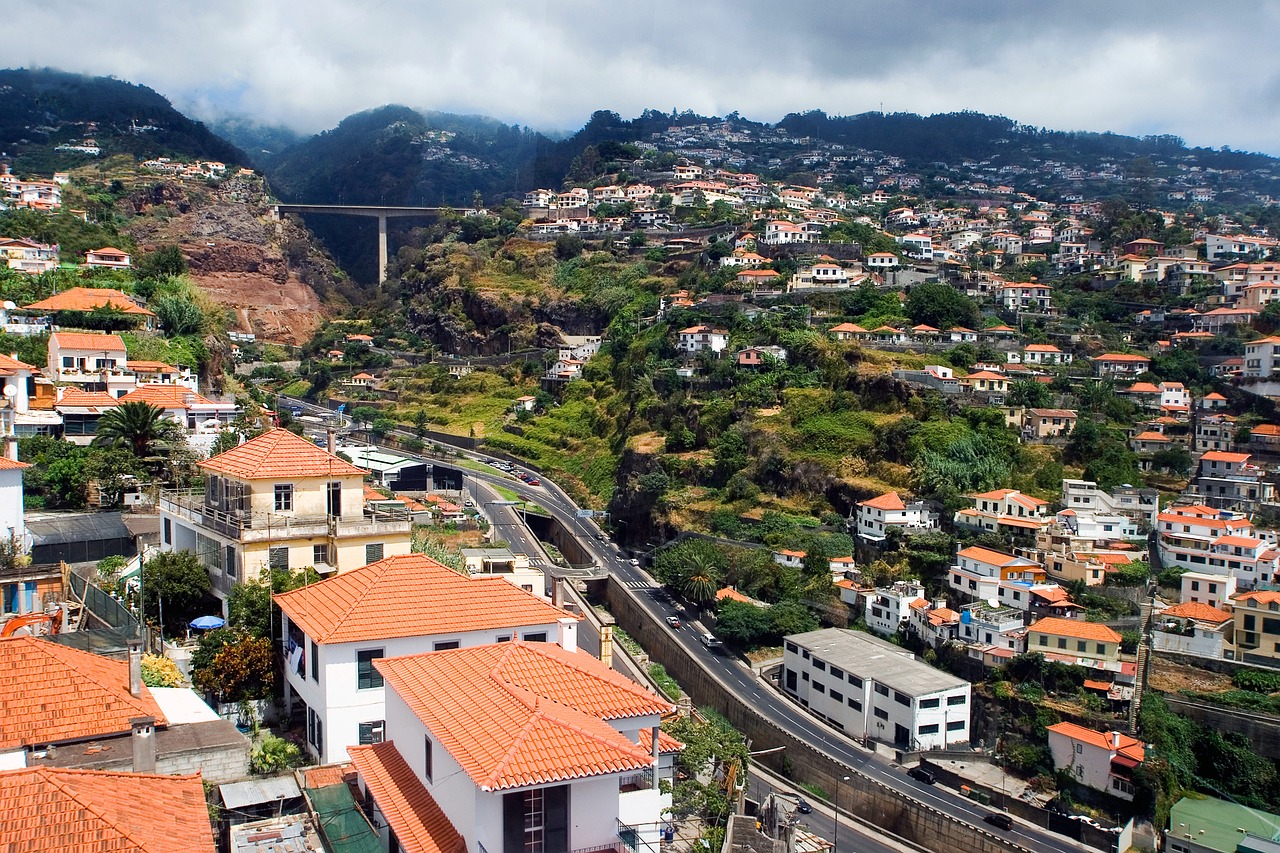 Funchal, Madeira
1. Bragança
It's no secret that the province of Trás-os-Montes has a special place in our hearts. This nook in the far northeastern side of Portugal is home to a truly unique rural way of life, where the people are bound together by the land and the regional identity runs strong. In all our time here we consider this one of the most fascinating places to visit in Portugal.
Bragança is the capital of the area and worth discovering leisurely over a couple of days. Explore the 15th century castle and old town, walking atop its walls to take in view over the countryside. Visit the city's fascinating museums, such as the Museu Abade de Baçal, which tells the tale of northeastern Portugal. Venture from here out to Montesinho Natural Park, one of the most undisturbed protected areas in the country.
2. Funchal
Funchal is Madeira's beating heart, where most travellers base themselves when visiting this beautiful archipelago cast adrift in the Atlantic Ocean. Come here to get the best of both worlds: pretty streets in the centre of town with squares and cathedrals dotted around, plus outdoor adventure aplenty in the surrounding volcanic landscape.
When you're not hiking or biking in the hills, spend your time in Funchal stopping by grand examples of architecture, such as the Quinta das Cruzes, which now hosts a collection of silver and antiques. Tasting Madeira wine is also a must here, of course, as is the cable car ride up to or down from the hills – around a 15-minute journey running 364 days a year connecting you with jaw-dropping views of the city and the waters beyond.
3. Lagos
If you come from a big city, you'll laugh upon arrival in Lagos. Technically it is a city, but there's nothing urban about this petite laid-back surf town in the western Algarve. We've been based next to Lagos for most of the year we've spent in Portugal, and love going here to eat out, have a few drinks (cautionary word: the cocktails are lethal), and walk around the cobbled streets in the sunshine.
It gets very busy in Lagos during the summer months when the rest of Europe descends on the Algarve, but outside of July and August the city is a joy to amble around. Don't miss dinner at Petiscos, one of the best Portuguese restaurants we've found here, or Green Room, a Mexican joint that serves lip-smackingly good carnita chimichangas. Go for a drink in the back garden at Baffi Bar afterwards.
// Related: 9 best restaurants in Lagos, Portugal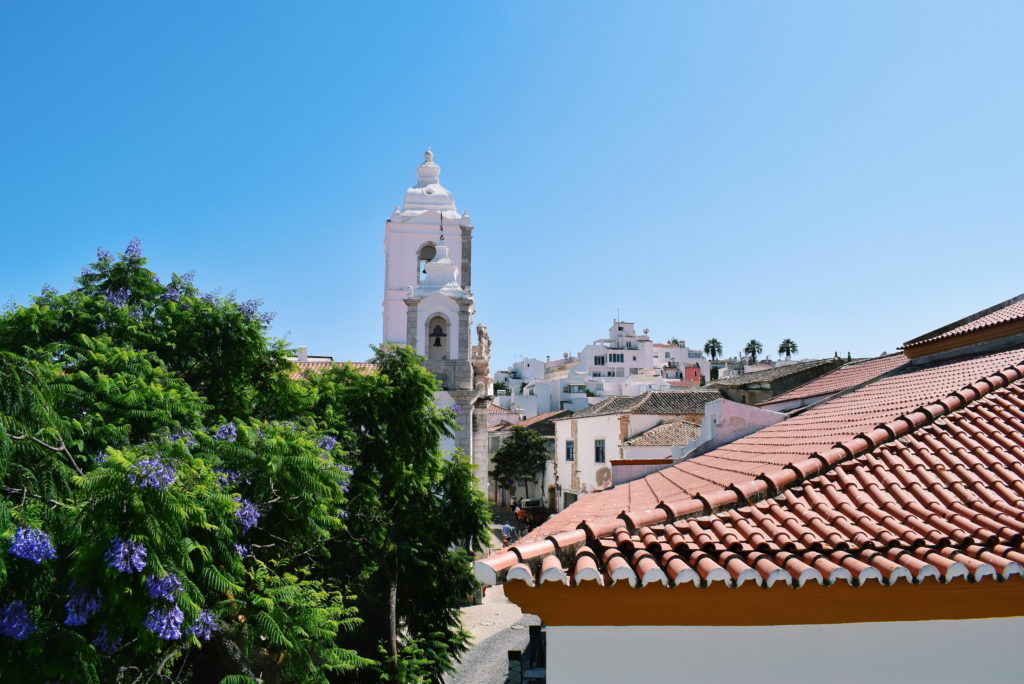 Lagos, western Algarve
4. Évora
The capital city of the southern Alentejo and a UNESCO World Heritage site in its own right, Évora's got a lot to shout about. We've been to this stunning city twice during our time in Portugal and we can tell you from experience that twice is not enough.
With Roman remains around every corner (they don't call it the Museum City for nothing), shops and cafes lining narrow streets, and the injection of youth from the city's university, Évora boasts an unbeatable vibe of old-meets-new Portugal. Don't forget to visit the eerie but oddly mesmerising Chapel of Bones, which is exactly what it sounds like: a religious site lined with the remains of hundreds of people. Take a look at our weekend in Évora guide for more.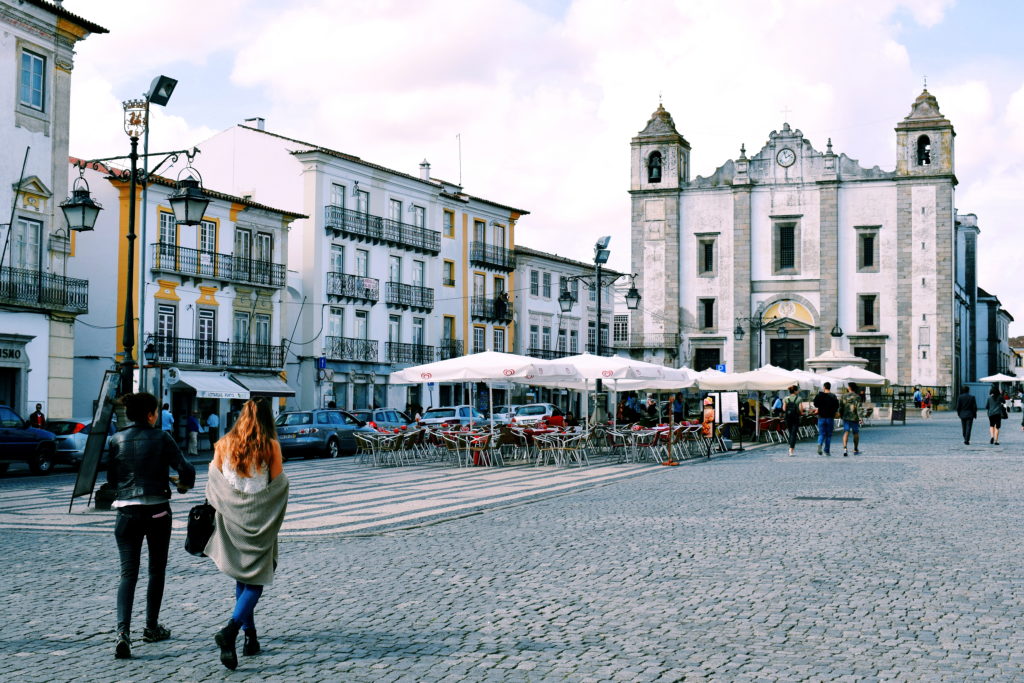 Évora, capital of the southern Alentejo
5. Guimarães
Proudly celebrated as the birthplace of Portugal, Guimarães often serves tourists as a day trip from Porto but there are many reasons to linger here for a couple of days. Guimarães' main draw is its walled old town, inside of which are lamp-lit streets, small independent shops, and squares lined with bars and restaurants. It's worth seeing this mesmerising enclave by both day and night.
Also don't miss taking a ride up on the city's cable car to Penha, one the the highest hills in the area from which you can look over the city and across the countryside around it. Up here there are woods to walk through – handy in the stifling summer months – so take a picnic up with you and enjoy a breath of fresh air.
// Related: Where to stay in Guimarães – luxury and design at Casa do Juncal
6. Coimbra
Sitting pretty in between Lisbon and Porto, Coimbra is another of Portugal's pivotal cities and used to be the nation's capital back in the Middle Ages. It's since settled to simply be the capital of Portugal's Centro region, but retaining a lot of its grandeur from the glory days. The Monastery of Santa Cruz, Old Cathedral of Coimbra, and the National Museum Machado de Castro are all impressive piece of architecture sure to take your breath away.
If you love gardens and nature, Coimbra is the city for you. The Botanical Garden of the University of Coimbra is a particular highlight; a green haven founded in the 18th century and still as dreamy as ever. Choupal National Forest is also just a few kilometres from the city centre and a leafy spot ideal for a stroll.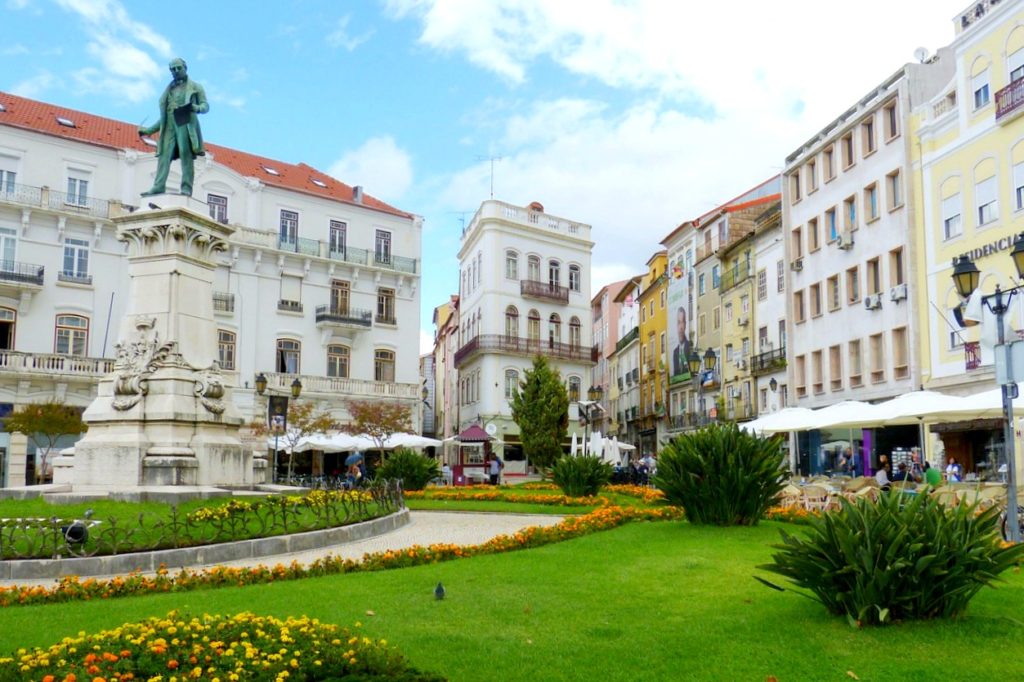 Coimbra, capital of the Centro region
Which of these top Portuguese cities is your must-visit?
Have you been to any already?