Photo Journal: 21 Film Photos of Bath, UK
There was something gleefully childlike about taking photos of Bath with a film camera – like I was 11 again and my parents had given me a disposable camera on our family holiday so I could learn to express myself. Every shot was experimental: as I squinted through the viewfinder I took over twice as long as usual to take a photo, paying extra attention to the frame, angle, light. I saved my 36 exposures for extra-special scenes, but I was equal parts cautious and devil-may-care – eager to save the shots, but playful in my selection and exhilarated by the throwback it gave me to my early teenage years.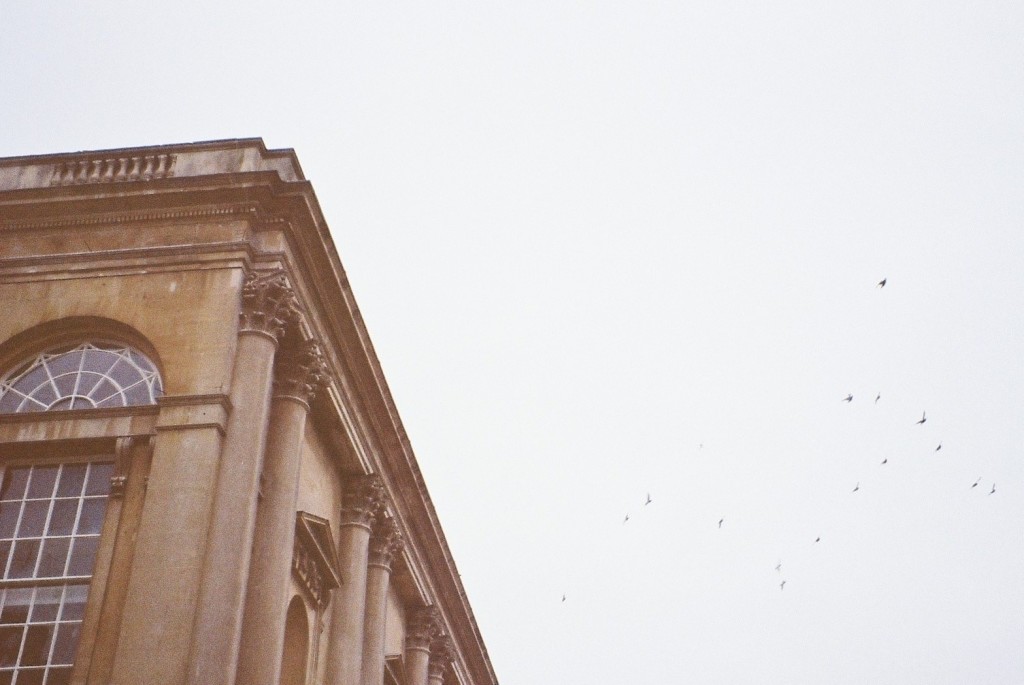 Birds flying over Bath
I bought a Pentax film camera for £5 from a charity shop about a month ago, ordered some film (I had to get my mother to teach me how put it in – embarrassingly millennial), and took it to Bath for its first outing. I had no idea if this camera actually worked, but whurr of the mechanics at appropriate moments reassured me.
The last time I had used film was when I was around 14, when I used to buy disposable cameras and take pictures of me and my friends. Getting the film developed and seeing the photos for the first time was always my favourite part – there I was, with pink-tinted sunglasses and a fringe that was always cut just half a centimetre too short. I used to excitedly flick through the photos before I'd even got out of the store where they'd been developed, and I did exactly the same thing last week when these Bath photos were ready for pick-up.
At first, I sighed with relief as the photos confirmed the camera did in fact work, then on closer inspection I realised that it worked well. I liked the way my Pentax had captured the natural light – none of these photos are filtered – and given my pictures a nostalgic vibe, made especially beautiful by Bath itself, with its heritage feel: tearooms, terraced houses, and the tone of its stone.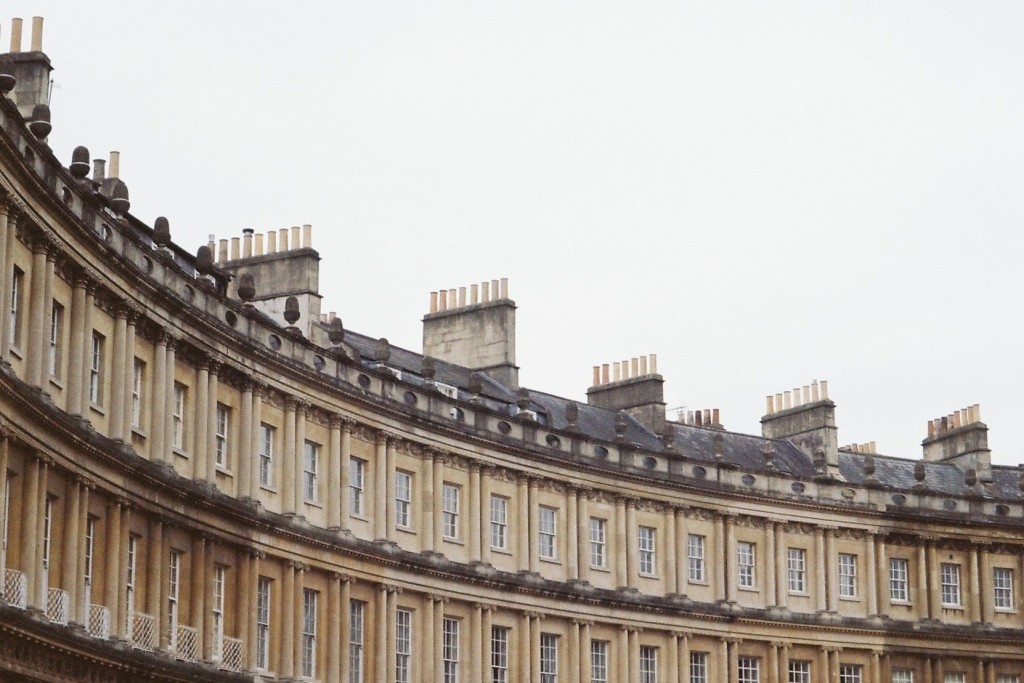 The chimney tops and curve of Royal Crescent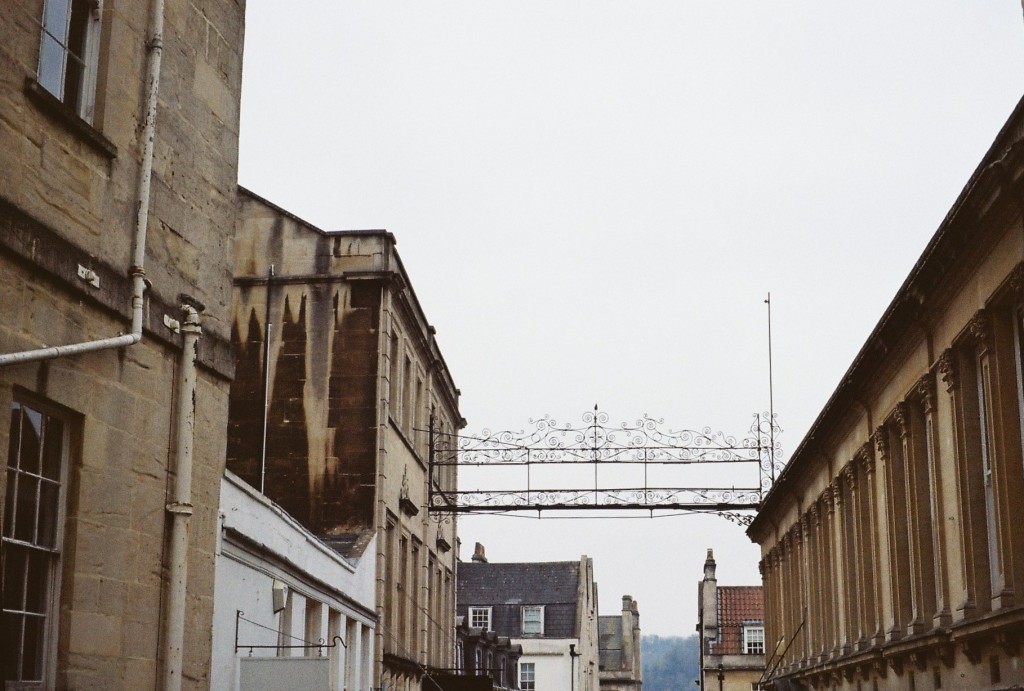 Ornate metalwork in the sky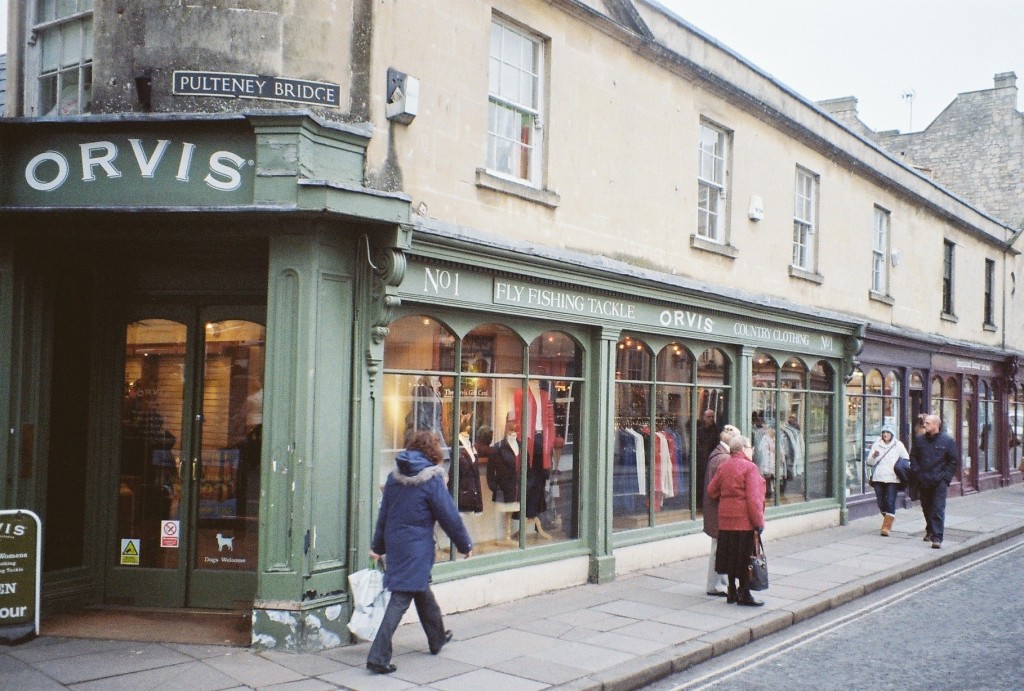 The inner shop fronts of Pulteney Bridge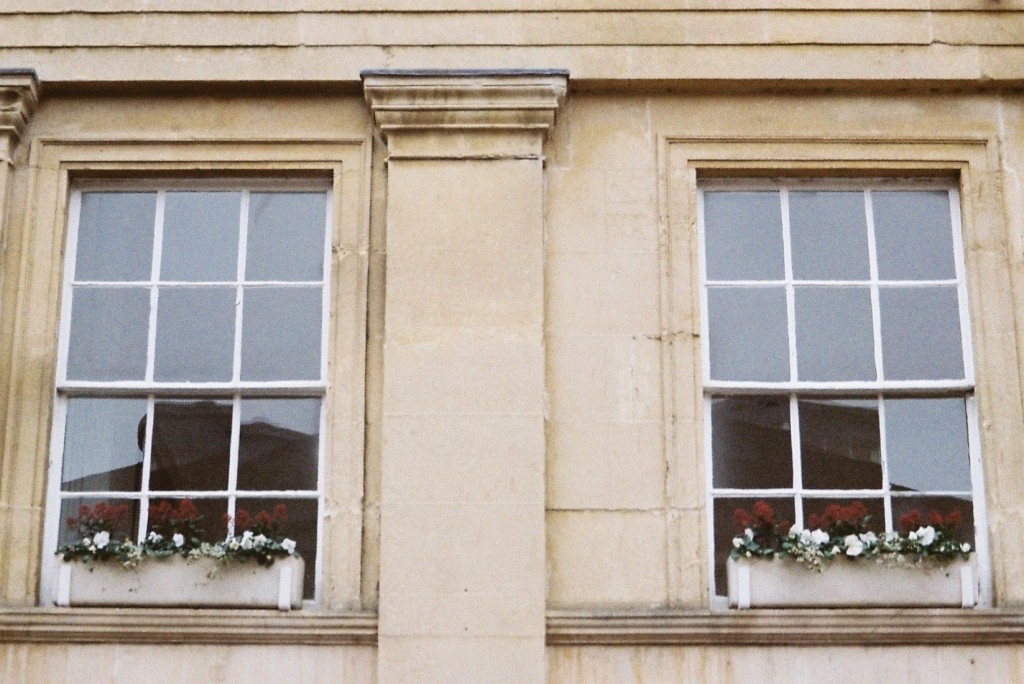 Window box flowers on a Georgian building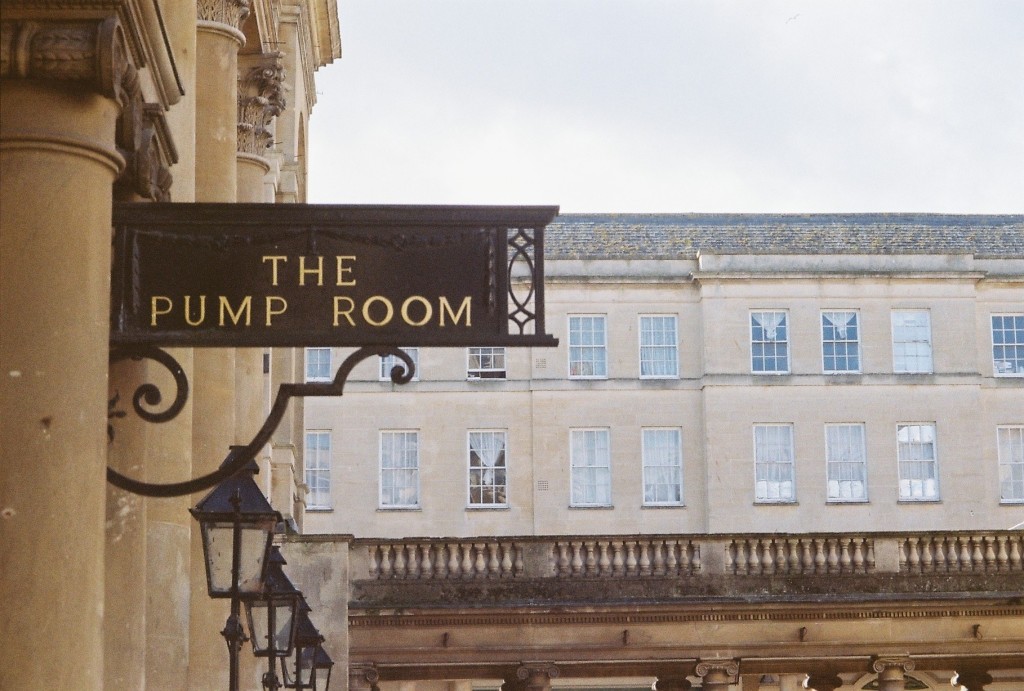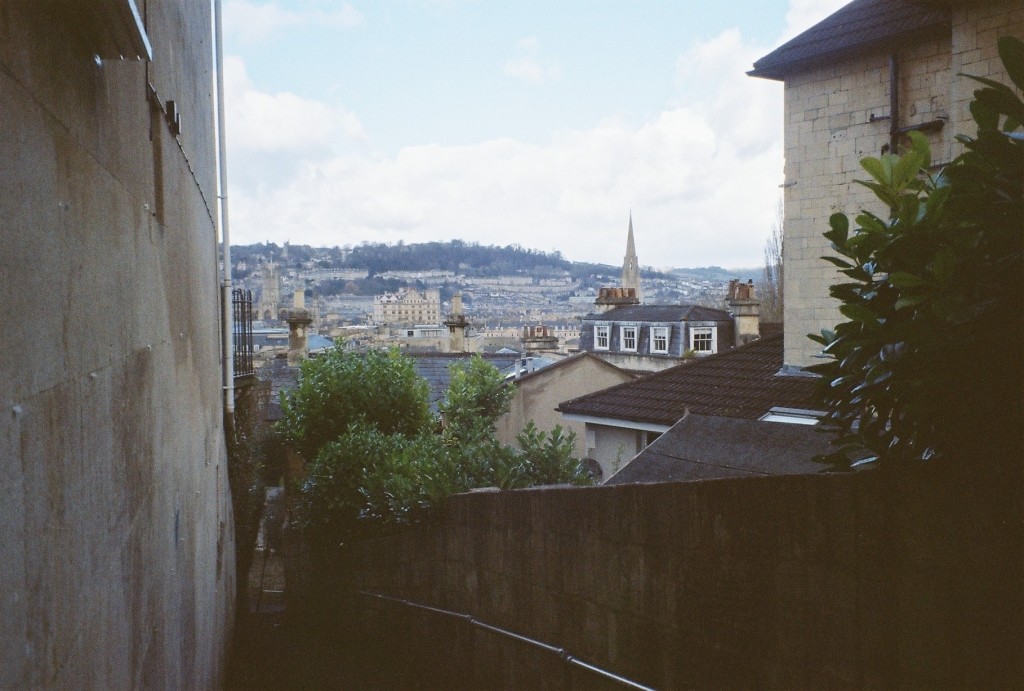 A view over Bath from just south of the city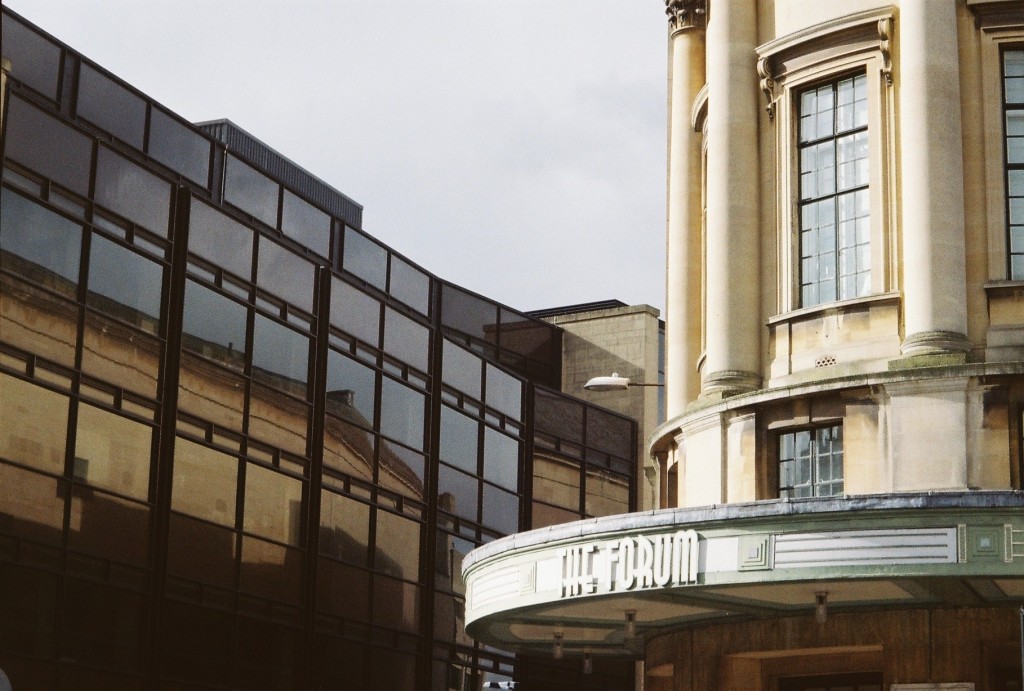 A mix of different styles of architecture (and a beautiful reflection)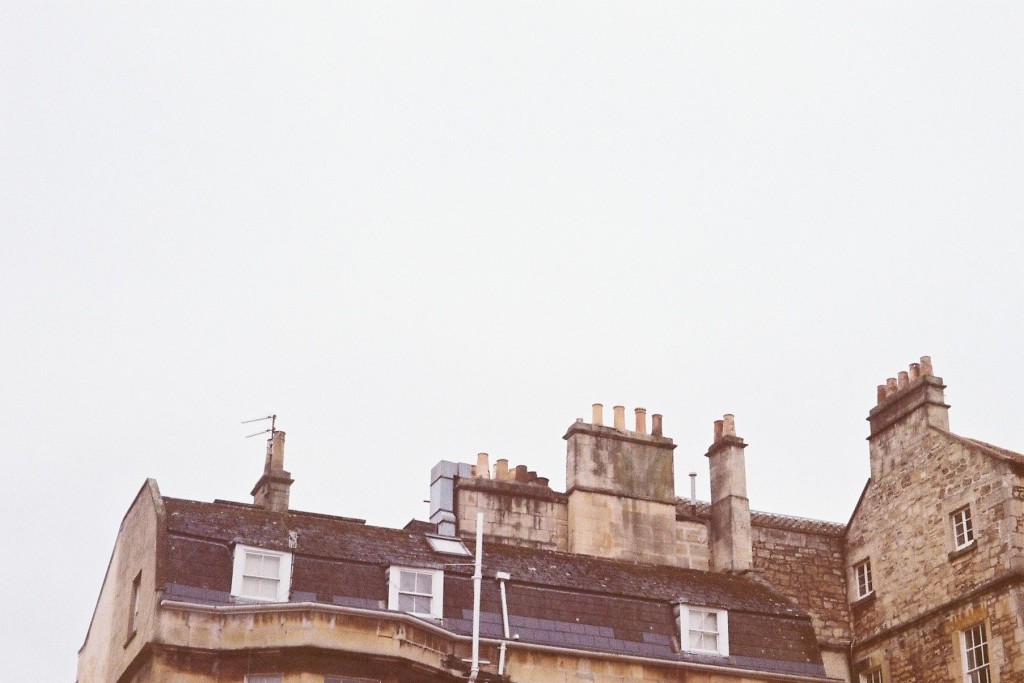 More chimney tops in Bath city centre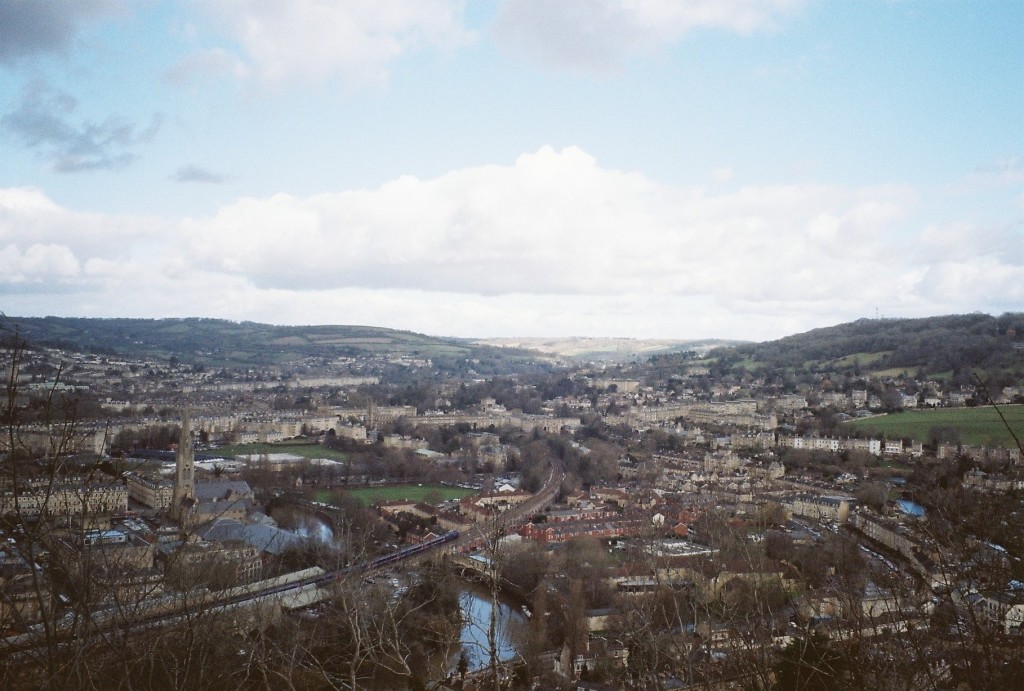 View over Bath from Alexandra Park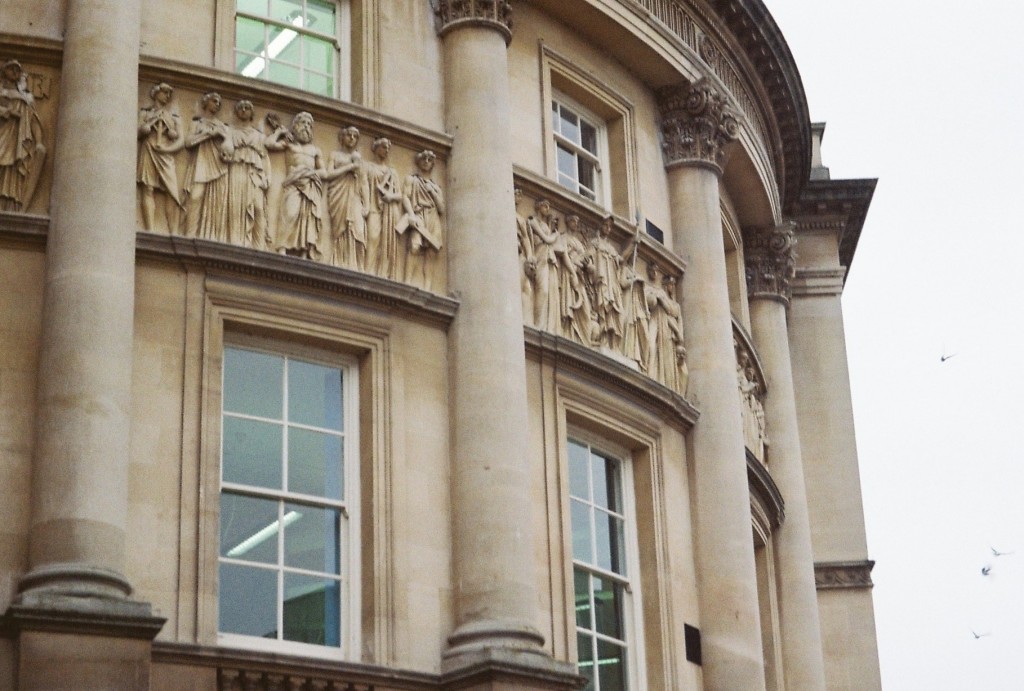 Classic Bath architecture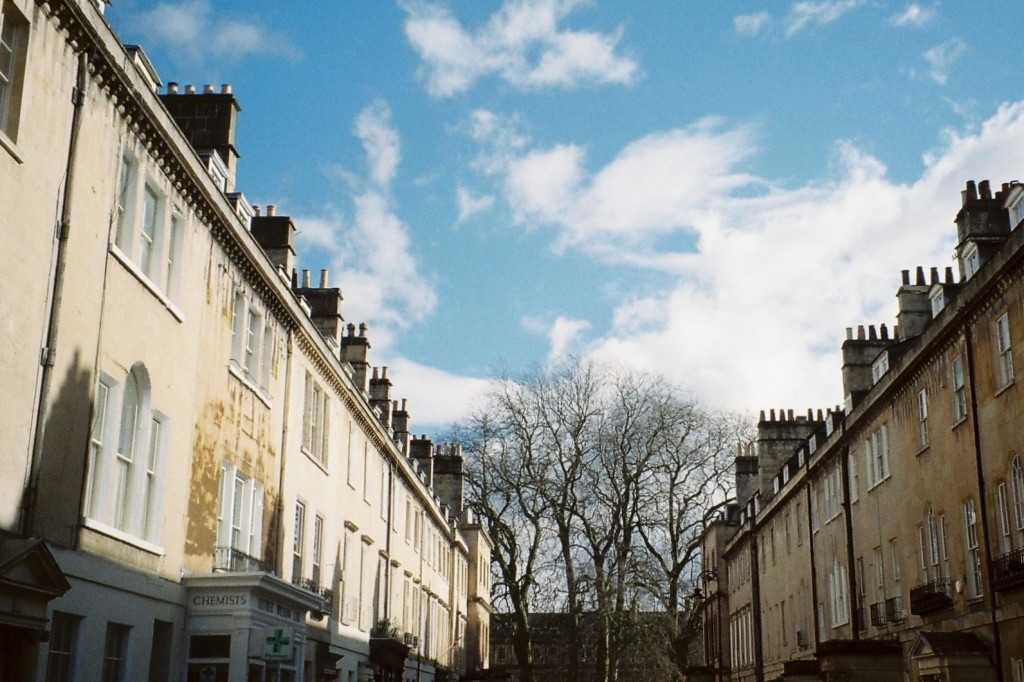 Looking down a Bath street, and into The Circus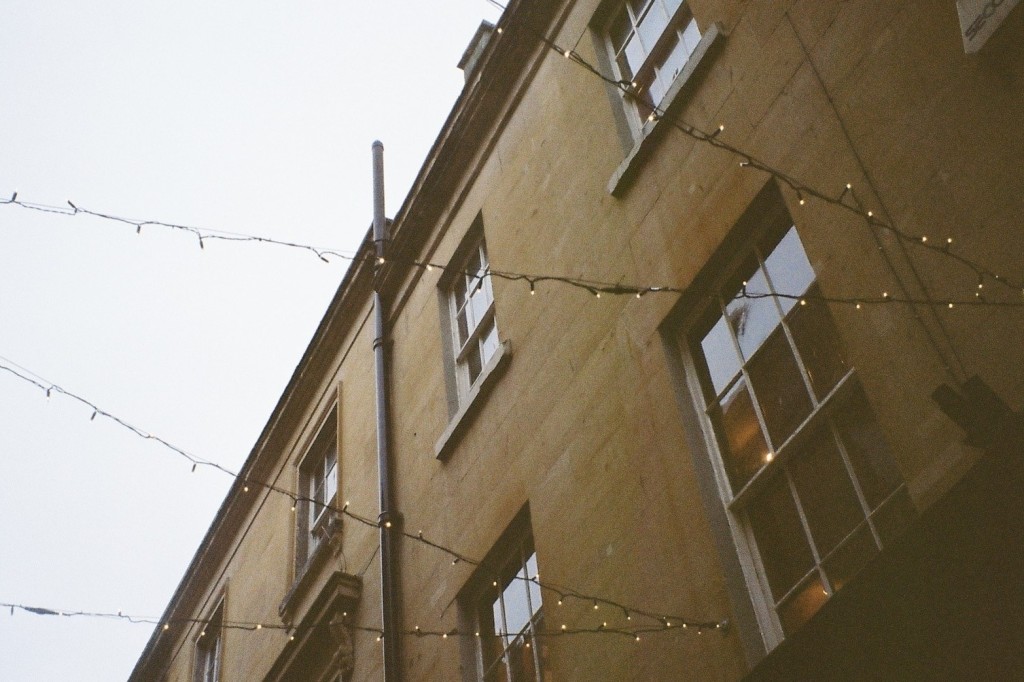 Fairy lights hung along one of Bath's narrow alleyways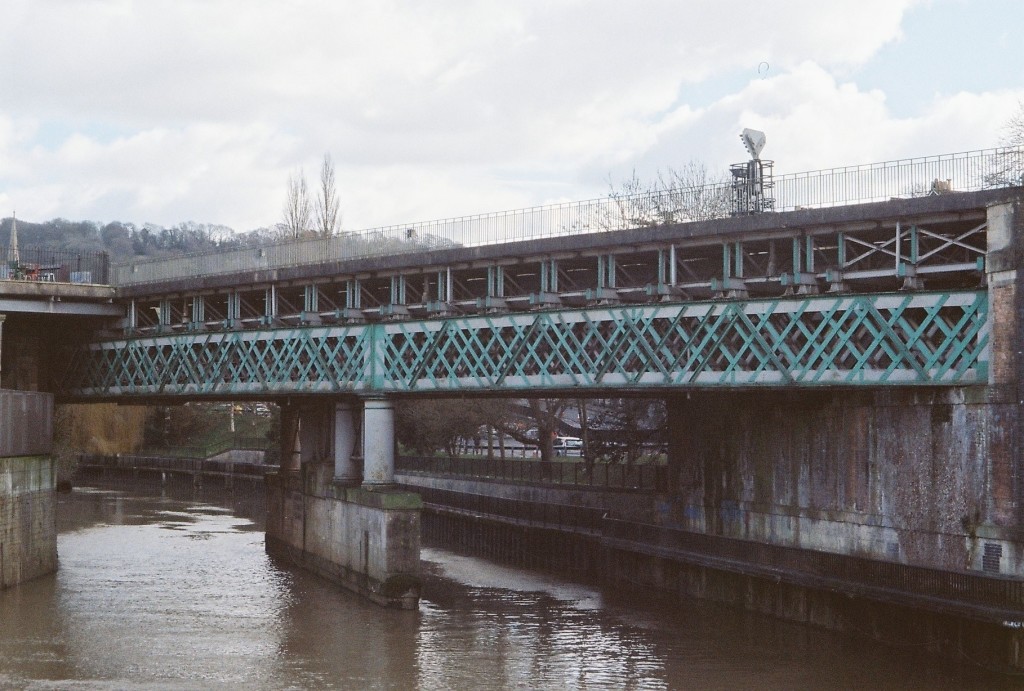 Bridge over the River Avon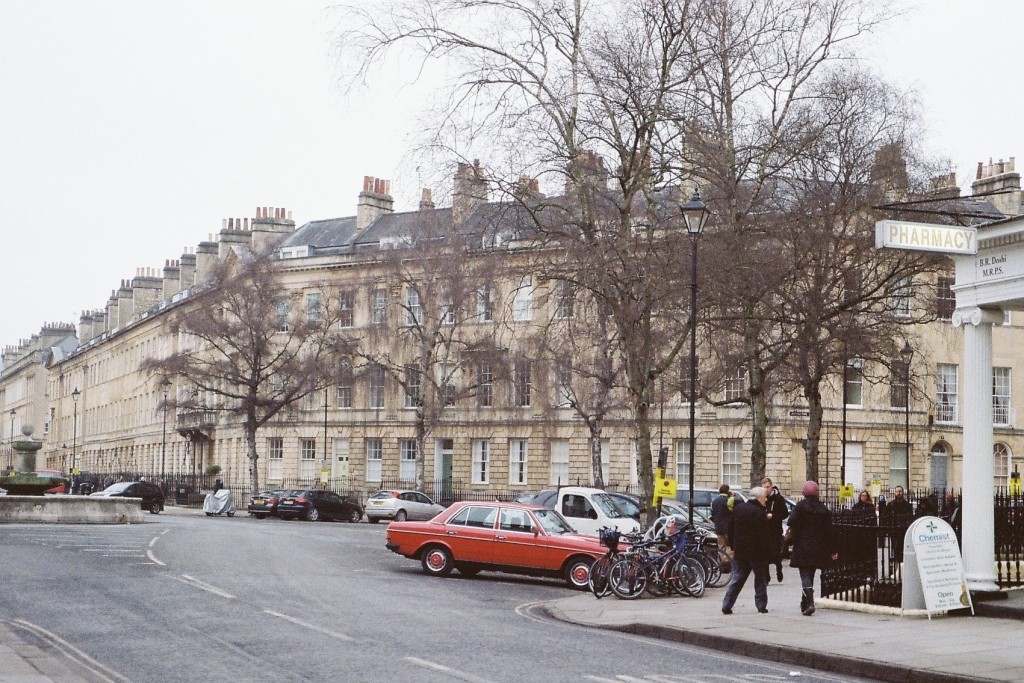 Laura Place, leading into Great Pulteney Street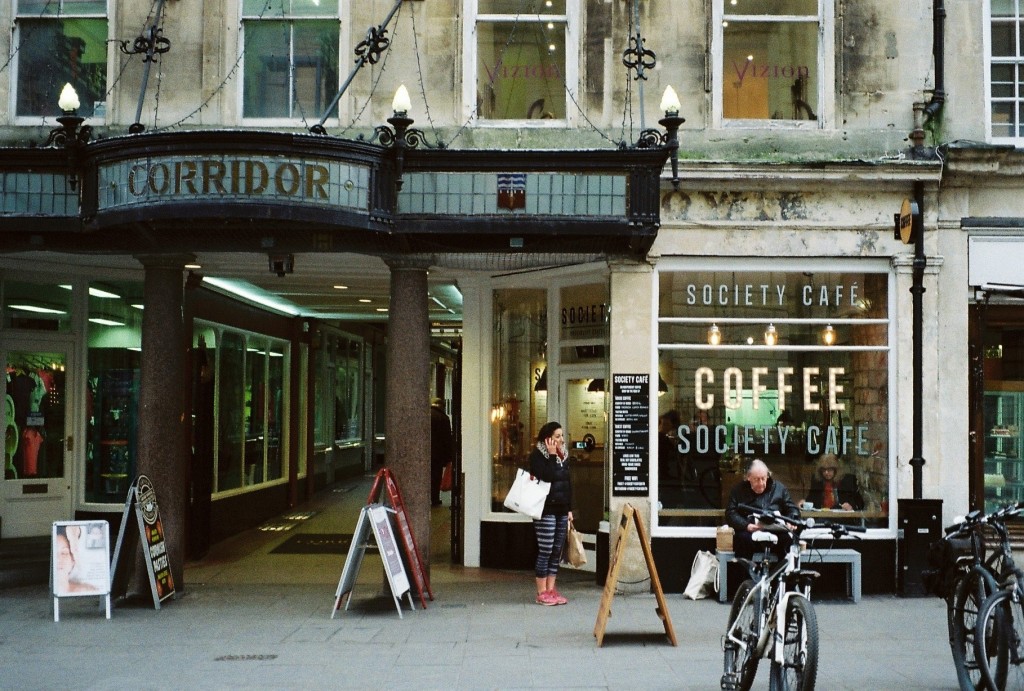 The Corridor, one of the oldest covered shopping areas in the world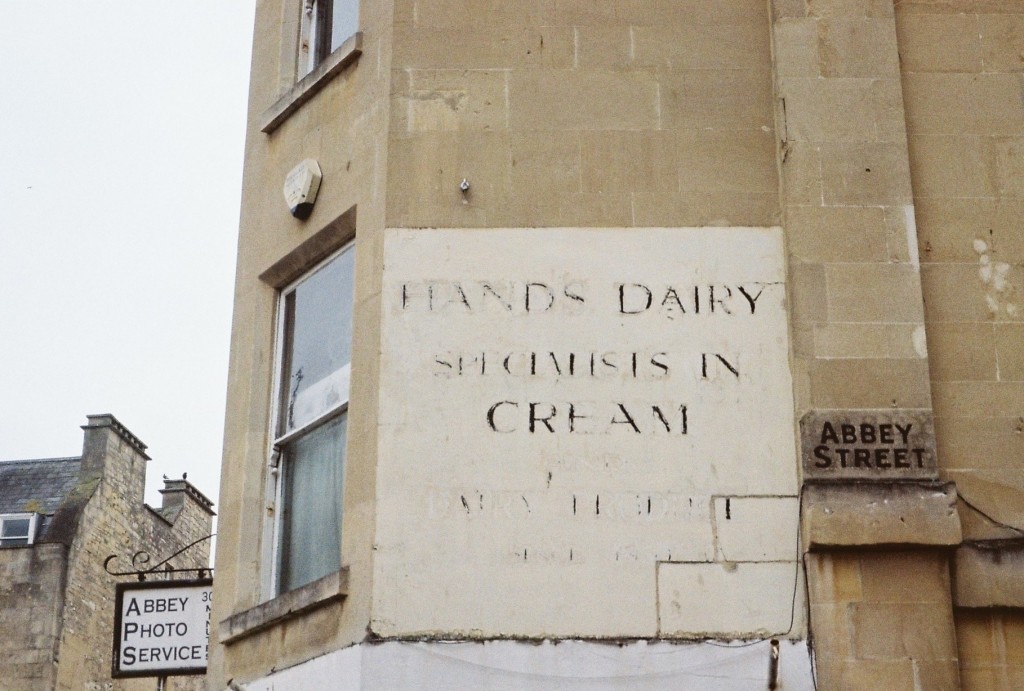 Old signage on Abbey Street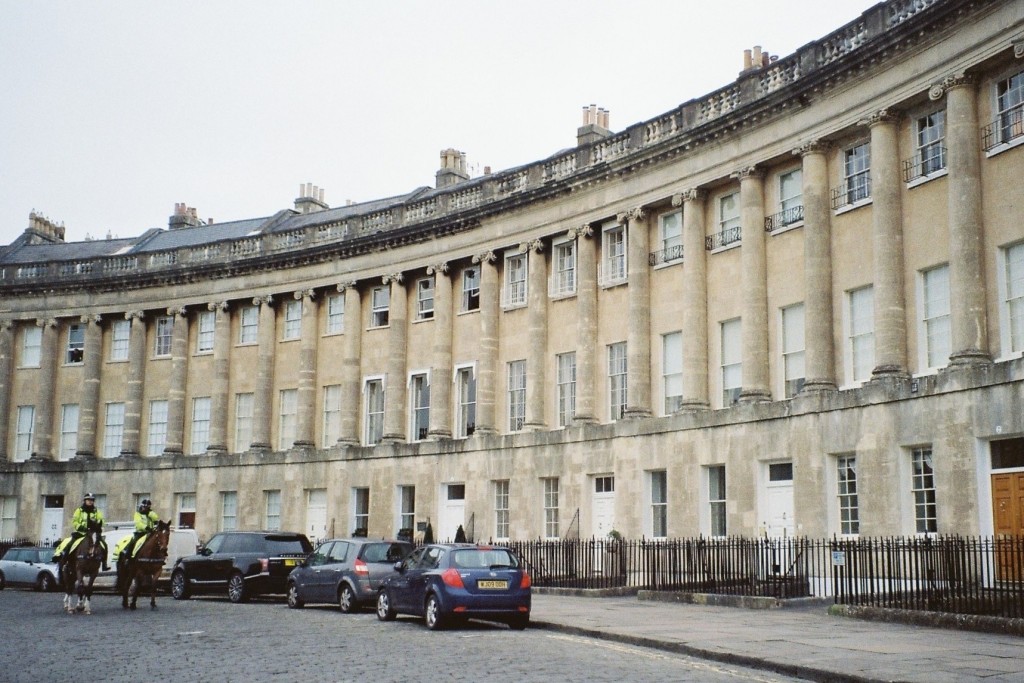 Royal Crescent being patrolled by police and their horses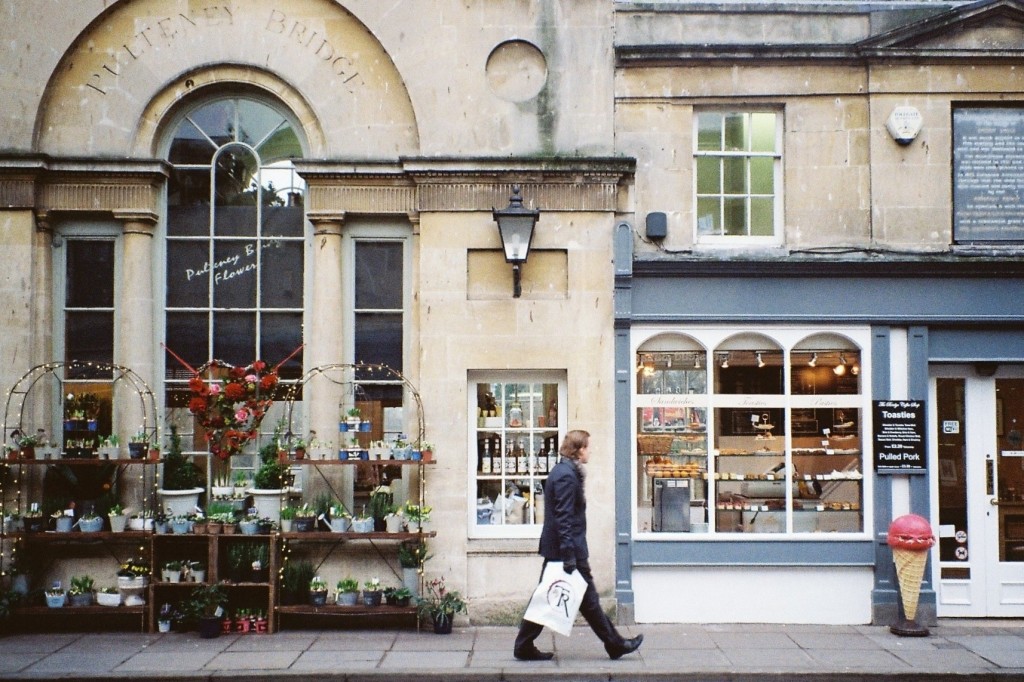 Shops along Pulteney Bridge
The ballroom at Bath Assembly Rooms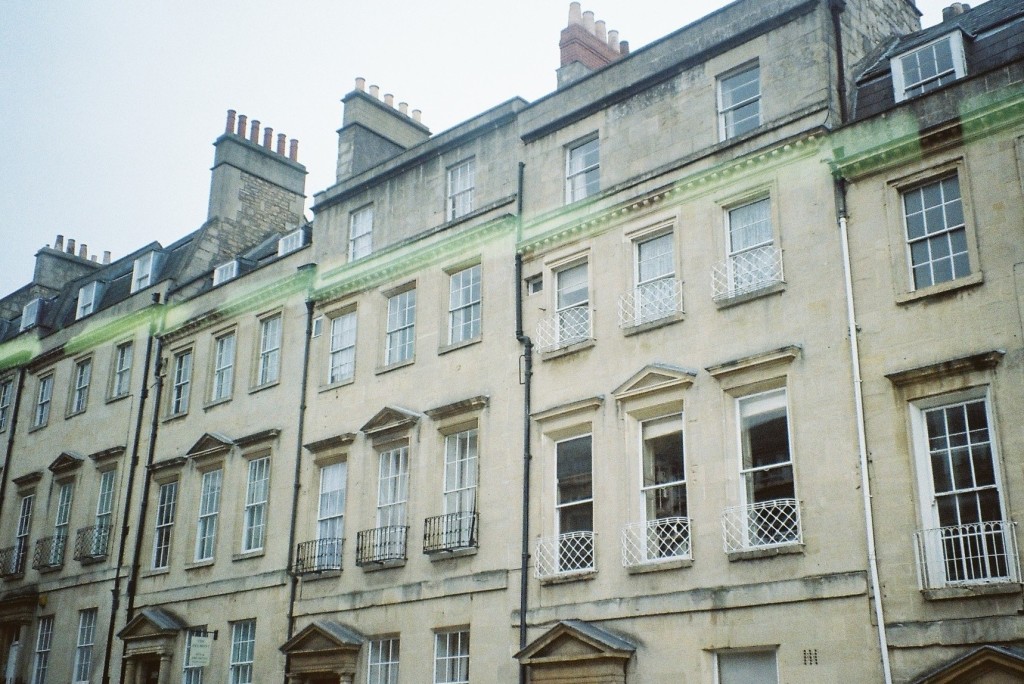 I'm pretty sure I took this one through a bus window on the way home.

Pin these photos to save for later:
Have you ever played around with film photography?
If you have any tips I'd love to read them in the comments below!
6 responses to "Photo Journal: 21 Film Photos of Bath, UK"